Maulana Tariq Jameel calls on Dr Tahir-ul-Qadri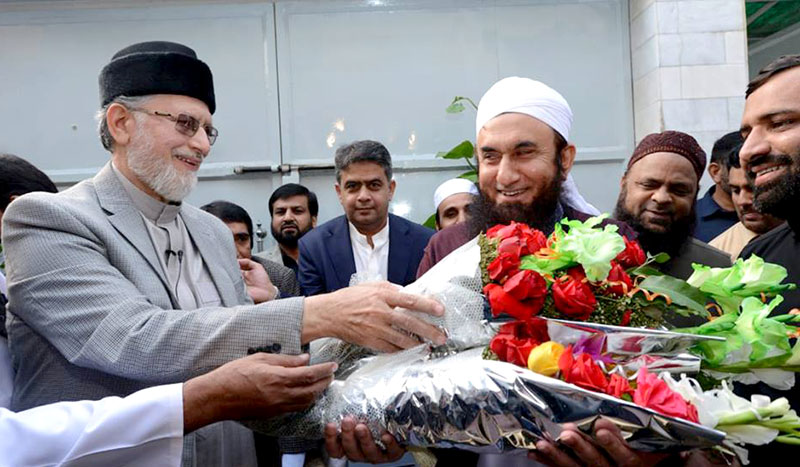 Renowned religious scholar Maulana Tariq Jameel called on Shaykh-ul-Islam Dr Muhammad Tahir-ul-Qadri at his residence in Model Town and congratulated him on writing the Quranic Encyclopedia that consists of 5000 topics in 8 volumes. He said that he got the invitation to attend the inaugural ceremony but could not make it due to earlier commitments. Appreciating the massive work Dr Tahir-ul-Qadri has undertaken on various aspects of Islam, Maunala Tariq Jameel said that the scholarly work of Dr sahib is an asset of Pakistan and the Islamic world.
Dr Tahir-ul-Qadri thanked Maulana Tariq Jameel for taking time out to visit him. He informed him of the books that have been published this year. He said that the future of Pakistan and Islam is linked to knowledge. He said that we will have to return to the original sources of the Holy Quran and Sunna to address the problems of extremism and sectarianism.
Dr Hussain Mohi-ud-Din Qadri, Dr Fayyaz Ranjha, Muhammad Farooq Rana, Noorullah Siddiqi, Shahid Latif, Raja Zahid and others were also present in the meeting.