Comprehensive child protection regime need of the hour: Dr Tahir-ul-Qadri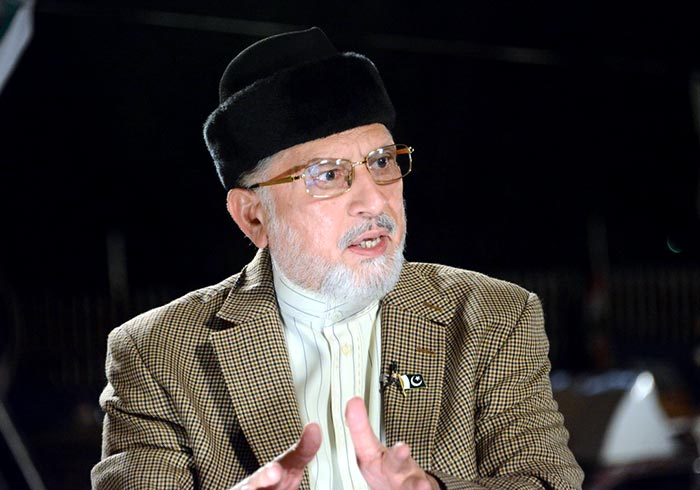 PAT Chairman Dr Muhammad Tahir-ul-Qadri has highlighted the need to change the mindset that thrives on abusing children activities. He said although the killer of Zainab was hanged, the incidents of child abuse have not decreased. He said that what young Zainab suffered on the 10th of January was heart-rending. He said that the incidents of child abuse are on the rise despite punishment meted out to the perpetrator, stating that the situation is hugely worrisome and calls for serious deliberations at the policy level.
Dr Tahir-ul-Qadri said that the reports have repeatedly emerged that the incidents of the child abuse have strong political support and patronage behind them. He said that urgent legislation is required to stem incidents of child abuse, stating that the matters of their education and right upbringing need to be prioritized. He said that the law enforcement agencies and the police treat the incidents of the child abuse as routine cases, which explains why such incidents continue to increase instead of decreasing. He called for a complete regime of child protection encompassing all angles.
It is pertinent to mention here that Haji Amin Ansar, the father of Zainab, had requested Dr Tahir-ul-Qadri to attend her first death anniversary. For this purpose, he held a meeting with Khurram Nawaz Gandapur and Noorullah Siddiqi. Expressing his views in the meeting, he said that Dr Tahir-ul-Qadri led the funeral prayer of his daughter Zainab in his absence which spotlighted the issue and initiated a struggle for justice across the country. He said that it was following the public hue and cry that the hunt for the killer started.
Haji Amin Ansar also thanked the social media cell of MQI that led the protest campaign through a hashtag o 'Justice for Zainab' and shook the corridors of power. He said that he is thankful to the superior judiciary for its role in ensuring that the culprit got punished but stated in the same breath that he would get peace of mind only when the children of Pakistan will be safe from sexual predators. He said that requisite legislation and other policy actions are a must for this purpose.