MQI working to promote the Quranic teachings: Dr Hassan Mohi-ud-Din Qadri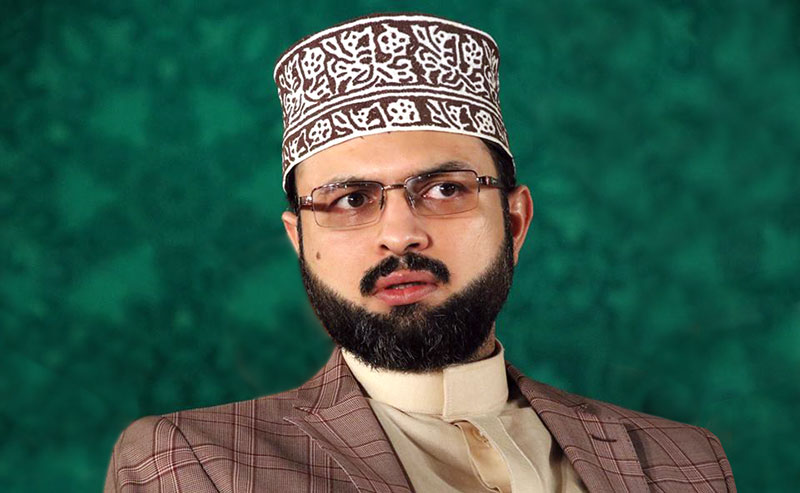 Dr Hassan Mohi-ud-Din Qadri, Chairman of the MQI Supreme Council, has said that establishing the relationship with the Holy Quran is a mission on which the MQI is working. He said that Dr Tahir-ul-Qadri has made it easy for people of different intellectual capacities to understand the Holy Quran by authoring the Quranic Encyclopedia. He said that the Encyclopedia consisting of 8 volumes should be available in every household. He urged the MQI workers, followers and associates to play their due role in this noble mission. He said that love of the Holy Book and promotion of its teachings is a distinguishing feature of the work being carried out by the MQI.
Dr Hassan Mohi-ud-Din Qadri expressed these views while talking to various delegations after the Friday prayers. Dr Hussain Mohi-ud-Din Qadri, Brig. (r ) Iqbal Ahmad Khan, Rana Muhammad Idrees Qadri, GM Malik, Syed Altaf Hussain Shah, Noorullah Saddiqi and others were present on the occasion.
It is pertinent to mention here that schedule of the launch of the Quranic Encyclopedia has also been finalised. Accordingly, inaugural ceremonies will take place in Jhelum, Chakwal, Jhang, Depalpur, Karachi, Jaranwala, Peshawar and Lahore on February 2, 3, 13, 14, 16, 17, 18, 24, 27, and 6 March respectively. Dr Hussain Mohi-ud-Din Qadri will address these gatherings.