A lot required to make Pakistan Madina-like state: Dr Hassan Mohi-ud-Din Qadri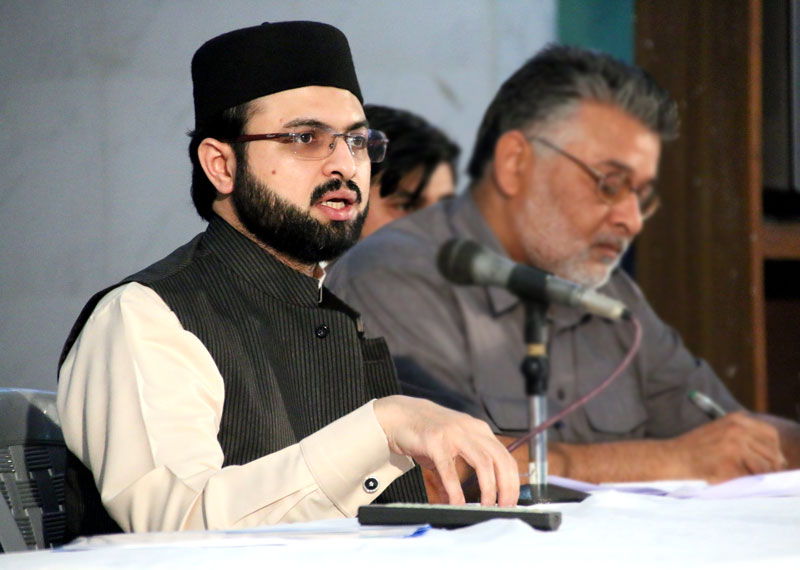 Chairman Supreme Council of the MQI Dr Hassan Mohi-ud-Din Qadri has welcomed the statements of running Pakistan on the pattern of the state of Madina. However, he said that in order to achieve this purpose, security and safety of life of the masses will have to be given top priority and the equality of law will have to be established. He said that there is no space for Model Town and Sahiwal-like tragedies in the Madina state. He said that all provisions are there in the constitution to make Pakistan a Madina-like state, what is missing is the intention to implement them.
Dr Hassan Mohi-ud-Din Qadri expressed these views while talking to different delegations and senior leaders at the central secretariat yesterday. He said that both Muslim and non-Muslim citizens enjoyed security of life in equal measure in the state of Madina. He said that the Holy Prophet (pbuh) laid the foundation of an egalitarian society through a system of justice and establishment of law and order marked by equality of law for all. He said that the reason why the Islamic empire spread through East and West was Muslims' exemplary justice system.
Dr Hassan Mohi-ud-Din Qadri said that the Madina pact still holds the recipe for our peace, and progress. He said that the constitution of Pakistan is clear about fair distribution of resources, accountability, provision of justice, and security of life. He however added in the same breath that these provisions of the Constitution are not being implemented. He said that the state of Madina will not come into being merely by citing it as an ideal, stating that decisive policy actions will have to be undertaken for this purpose.
The Chairman Supreme Council said that when honest representatives of the people will be elected to the Parliament, law will be respected. And if the Parliament is manned by the people with criminal record, the dream of rule of law will not be fulfilled. He said that Dr Tahir-ul-Qadri has always advocated the agenda of reform in the system, for it patronizes the elements that thrive on evils of corruption, loot and plunder of the national resources. He said that there can be no bigger joke with the nation than the fact that a former Chief Minister who is in jail on charges of corruption of billions of rupees has been made Chairman of the Public Accounts Committee to audit government departments. He said that hundreds of thousands of the PAT workers will continue to play their role for reform of the system under the leadership of Dr Tahir-ul-Qadri.