Dr Hassan Mohi-ud-Din Qadri leaves on a month-long tour of Europe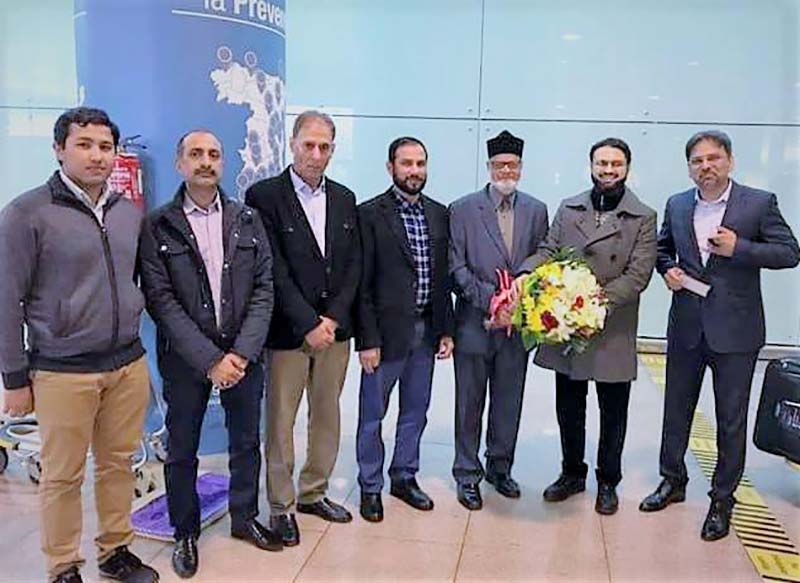 Chairman of the MQI Supreme Council Dr Hassan Mohi-ud-Din Qadri left for Europe on a month-long tour where he will attend the inaugural ceremonies of the Quranic Encyclopedia. He reached Spain on the first leg of the tour. He will also visit Denmark, UK, Norway, Sweden, France, and Germany during his trip and address the conferences to be held under the banner of MQI Europe in different cities of these countries.
Dr Hassan Mohi-ud-Din Qadri will be in Spain (Feb 15-17), Denmark (Feb 17-22), Norway (Feb 22-24), UK (Feb 24-26), France (Feb 26- March 2) and Germany (March 02-04). He will visit different Islamic centers and meet the office holders of various forums of the MQI such as MYL, Sisters League, and Welfare Foundation.
Speaking to the workers and the leaders of the MQI Spain at the airport, Dr Hassan Mohi-ud-Din Qadri said that the MQI under the leadership of Dr Tahir-ul-Qadri is spreading the Quranic message of peace, love, and interfaith harmony in the world.