Leading political and religious leaders greet Dr Tahir-ul-Qadri on his birthday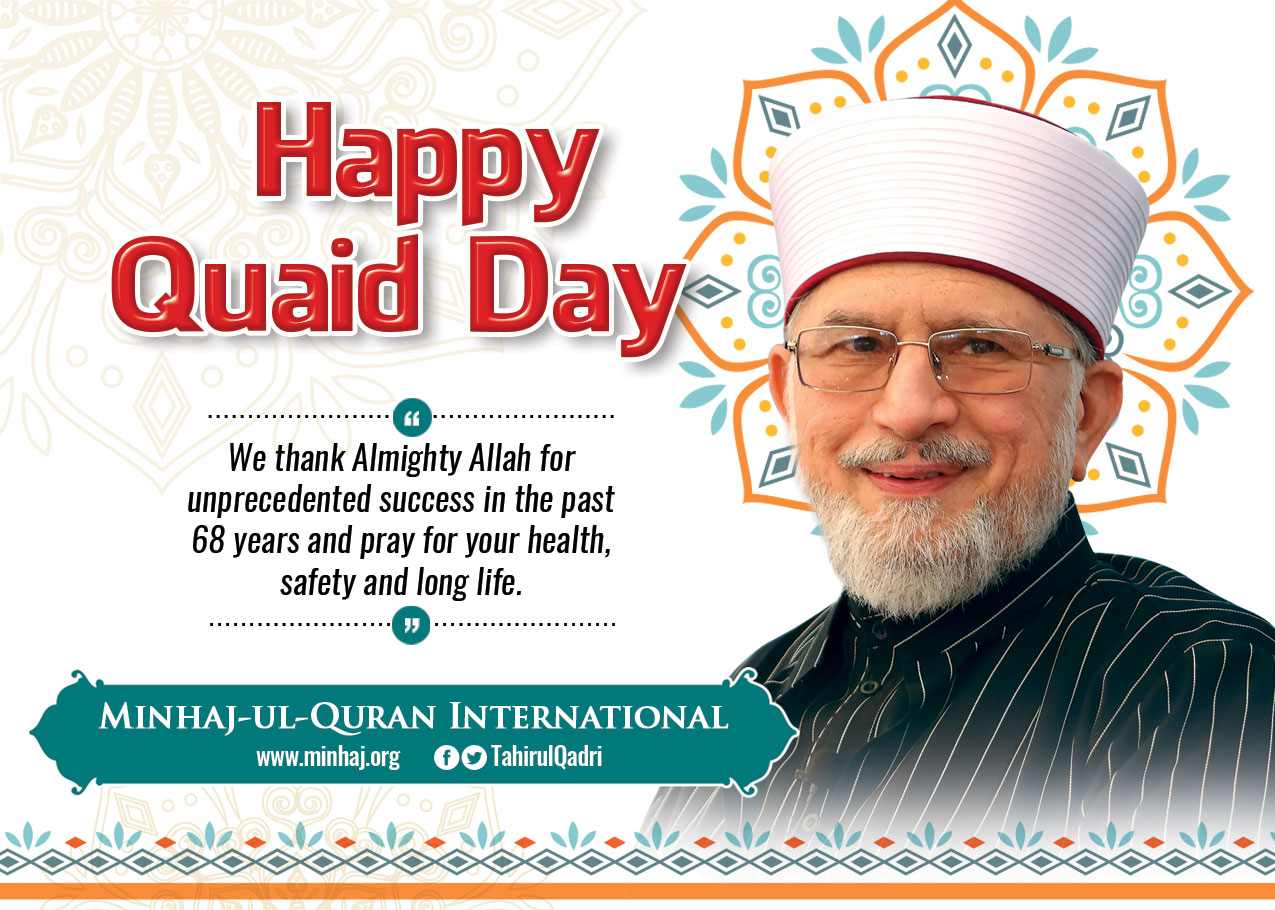 Prime Minister Imran Khan, Chairman PPP Bilawal Bhutto Zardari, Amir Jamat-i-Islami Siraj-ul-Haq, former PM AJ&K Sardar Ateeq Khan, Punjab Chief Minister Sardar Usman Buzdar, Chief Minister Sindh Sayyid Murad Ali Shah, Chief Minister KP Mahmood Khan, Governor Punjab Ch. Muhammad Sarwar, Minister Railway Sheikh Rashid Ahmad, Governor KP Shah Farman, Minister Religious Affairs Dr Noor-ul-Haq Qadri, Information Minister Fawad Chaudhry, and provincial ministers including Mian Mahmood-ur-Rasheed, Ch. Zaheer-ud-Din and Sayyid Saeed-ul-Hassan Shah have congratulated Dr Muhammad Tahir-ul-Qadri on his 68th birthday. They lauded his services and contributions in the realm of interfaith dialogue, harmony, education and peace.
Dr Tahir-ul-Qadri thanked the political and religious leaders on wishing him. In his message for the PAT workers, he said that the best gift for him will be that his workers make sure that the recently published Quranic Encyclopedia reaches every household, stating the holy Quran guarantees our salvation not only in this world but also in the hereafter.
Meanwhile, ceremonies were held inside as well as outside of Pakistan to celebrate the 68th birthday of the PAT leader Dr Muhammad Tahir-ul-Qadri in which the workers cut the cakes and exchanged greetings. The birthday cakes were also cut in Islamic centres in different countries including the US, UK, Canada, New Zealand in which the speakers paid rich tributes to Dr Qadri on his scholarly services.