Quaid Day celebrations 2019 held by COSIS
Future of Pakistan & Islamic world linked to knowledge: Dr Hussain Mohi-ud-Din Qadri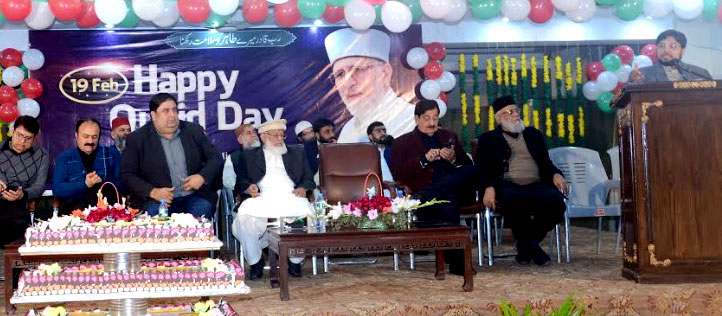 President MQI Dr Hussain Mohi-ud-Din Qadri addressed hundreds of students of COSIS on the occasion of the Quaid Day. He said that Pakistan's future and prosperity of the Islamic world is linked with knowledge. He said that the students should build a relationship of friendship with the books. He said wherever Dr Tahir-ul-Qadri went in the world, he only bought books, stating that his life is connected with the books.
Dr Hussain Mohi-ud-Din Qadri further said that education and education and worship are two activities that place humans on the pedestal of being the crown of creations. He said that the act of a teacher teaching with sincerity and a student getting knowledge with sincerity is a form of worship. He said when a columnist or a writer writes for improvement of the nation, it is his worship. In the same way, when a lawyer and a judge vows to uphold the law and administer justice, their act will be considered as worship.
The COSIS ceremony was attended by renowned columnist Amir Khakwani, Khurram Nawaz Gandapur, Mufti Abdul Qayyum Khan Hazarvi, Prof Muhammad Nawaz Zafar, Mumtaz-ul-Hassan Barvi, Col. (r) Muhammad Mehdi, Mohibullah Azhar, Dr Shafqatullah Baghdadi, Noorullah Siddiqi, Jawad Hamid, Syed Amjad Ali Shah, and Sabir Hussain Naqshbandi.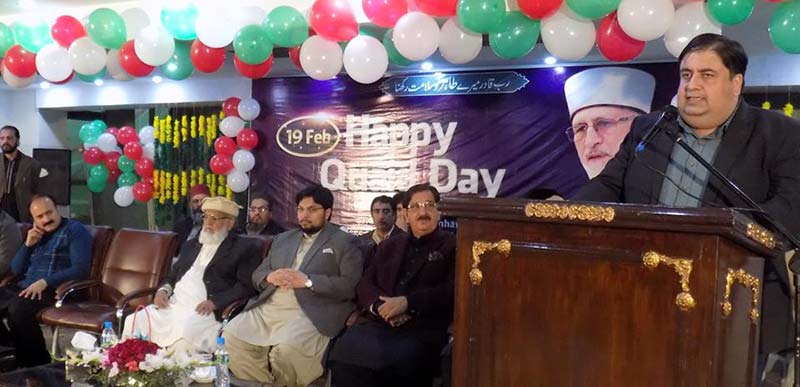 Speaking to the students, senior journalist Amir Khaqwani said that the students studying at the Minhaj University are lucky that they have the intellectual patronage of Dr Tahir-ul-Qadri and that these students are persuaded to do booking reading. He said that Dr Qadri is a multi-dimensional personality whose entire spectrum of intellectual work has not come to the fore fully due to his political role. He said that he was greatly pleased to learn about the compilation of the Quranic Encyclopedia, stating that he wonders how a single person could accomplish such a stupendous task as is performed by a set of organizations.
Amir Khaqwani said that Dr Tahir-ul-Qadri's teachings and books have tolerance written all over them, something that the Pakistani society needs today. He said that it is due to the moderate personality and thought that Dr Qadri is acceptable to all schools of thought and sections of society. He said that the books and speeches of Dr Tahir-ul-Qadri are a great blessing in this day and age of 'Takfeer'. He said that he has set up great institutions such as MUL in the country, stating that his weapons are books and logic.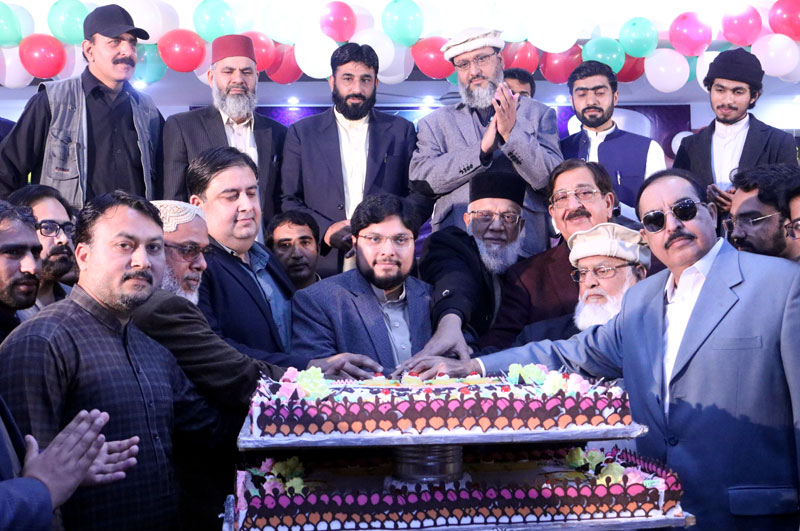 At the conclusion of the ceremony, the teachers and the students of COSIS cut the birthday cake and made a Dua for the long life of Dr Tahir-ul-Qadri.