Sahibzada Saeed-ul-Hassan calls on Dr Hussain Mohi-ud-Din Qadri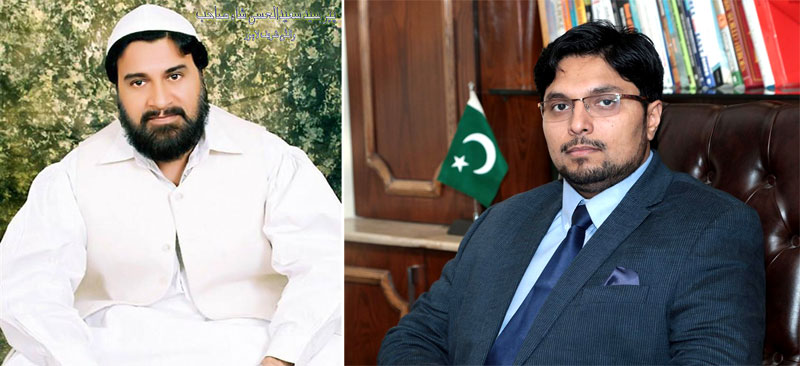 A meeting was held between President MQI Dr Hussain Mohi-ud-Din Qadri and the Provincial Minister for Religious Affairs Sahibzada Saeed-ul-Hassan in which issues pertaining to the prevailing situation, steps regarding eradication of sectarianism and extremism and unity among various schools of thought came under discussion.
The Provincial Minister said on the occasion that Islam does not allow the unjust killing of even enemies. He said that the present government is taking a leaf from the book of the state of Madina and the teachings of the Sufis. He said that Dr Tahir-ul-Qadri is conveying the Islamic message of peace and love to every nook and corner of the world.
Khurram Nawaz Gandapur, Noorullah Siddiqui, Raja Zahid Mahmood, and Qazi Faiz-ul-Islam were present on the occasion. The Minister appreciated the MQI for designing the peace curriculum.
Dr Hussain Mohi-ud-Din Qadri, while speaking on the occasion, said that the Sufis were the favorite people because they loved humanity without any discrimination and demonstrated excellent character and they are remembered with respect and reverence even today. He said that they served the humanity with their heart and soul and conveyed the real and peace-filled message of Islam to the world.
Dr Hussain said that the Sufis' lives were dedicated to service of humanity, promotion of knowledge and peace. He said that there are some elements who have put the teachings of the Sufis at the backburner and are using their shrines for their vested interests. He said that this attitude will have to change and the religious scholars and Mashaykh will have to play their role to promote real teachings of Islam.