Dr Tahir-ul-Qadri leaves for Saudi Arabia to attend OIC moot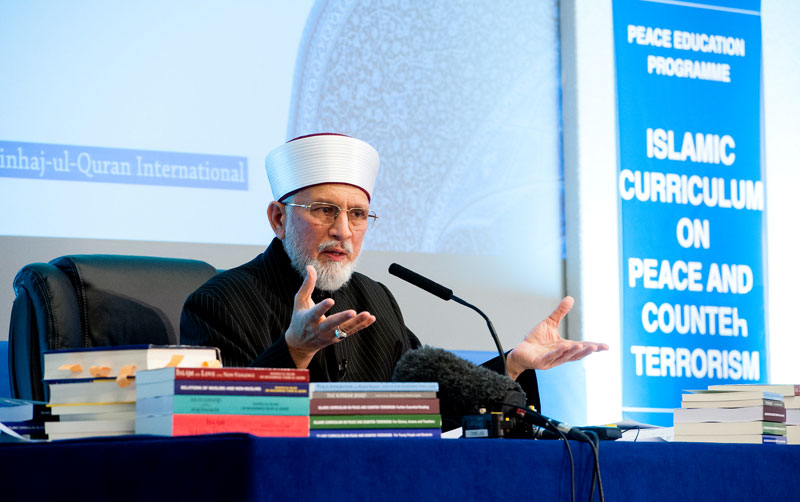 MQI leader Shaykh-ul-Islam Dr Muhammad Tahir-ul-Qadri is leaving for Riyadh, Saudi Arabia, today to attend the OIC meeting. He will deliver a speech on counter-terrorism and present recommendations for the eradication of extremism. The OIC has extended a special invitation to Dr Qadri to participate in its meeting. A special session has been arranged for his speech as well as questions and answers.
The OIC meeting is taking place on April 9-10 in Riyadh. Dr Tahir-ul-Qadri has written three more books as part of his peace curriculum and counterterrorism work, which will be presented to the participating delegates of the meeting. He also authored a world-acclaimed Fatwa against terrorism and suicide bombing in 2010, which has been translated in 13 languages of the world. The Fatwa won global applause particularly in Europe and Central Asia. It was a befitting reply to those who accused Islam of fomenting violence and terrorism.
Dr Tahir-ul-Qadri proved in the Fatwa in the light of the Holy Quran and Sunna that Islam is a peaceful religion and considers the taking of the life of an innocent person as forbidden. According to the Islamic teachings, no individual or a group is allowed to take up arms and this power rests only with the state as only it can declare a war.
Dr Qadri has written more than 40 books on peace and counter-terrorism in Arabic, Urdu and English so far. Three new books have been published particularly for the OIC moot, which will be launched soon after his arrival from Riyadh. He has been spreading the peaceful message of Islam in the world through conferences, seminars and workshops since 1999. He has addressed in different countries on the subject of peace, tolerance and interfaith dialogue.
The OIC has invited Dr Tahir-ul-Qadri to attend its meeting due to his efforts and contributions against terrorism and for the promotion of peace in the world. According to the spokesperson, the MQI leader will present his philosophy of peace consisting of 100 pages in the OIC meeting.