The poor have a share in the wealth of the rich: Seminar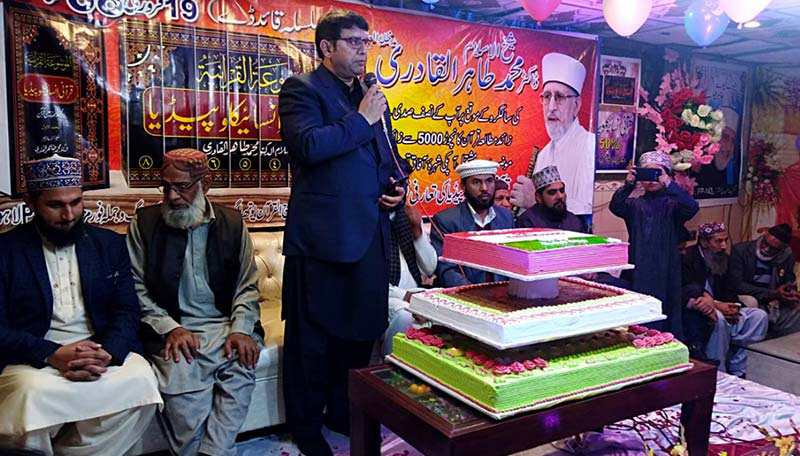 Addressing a conference on the subject of Islamic message addressed to humanity held under the banner of MQI PP 143, the speakers said that the poor have a share in the wealth of the rich. They said that Islam is a complete code of conduct that enjoins upon the affluent and well-to-do people to give back to the poor from their wealth which is theirs.
The conference was presided over by PAT Secretary Information Noorullah Siddiqui, whereas Allama Ahsan Mustafvi, Ishtaiq Hanif Mughal, Haji Salah-ud-Din Sultani, Muhammad Qasim Sarwar, Muhammad Hanif, and Tariq Altaf were among the distinguished audience.
Addressing the participants, Noorullah Siddiqui said that the message of the Holy Quran is unity. He said that those spread discord and create disunity among the Muslims do not deserve any clemency. He said that by compiling the Quranic Encyclopedia, Dr Tahir-ul-Qadri has made the understanding of the Holy Quran easy for those who do not know the Arabic language. He asked the people to make sure that they study the Encyclopedia and keep it as a ready reference in their households. He said that the Holy Quran guides us in all aspects of life.
Speaking on the occasion, Allama Ahsan Mustafavi said that the Holy Quran has described the attributes of an ideal Muslim, stating that a Muslim offers his prayers, does not associate anyone with Allah Almighty, is kind to people and his relatives and does not show arrogance in any situation.
Ishtiaq Hanif Mughal said that Islam is the only religion in the world that urges its followers to share their wealth with the poor, travellers, relatives and those in need of it. He said that Islam has described a set of instructions for human rights and respect for the entire humanity without any discrimination of the caste, creed and colour.
The certificates signed by Dr Tahir-ul-Qadri were distributed among those who got the life membership of the MQI. Allama Imdadullah Qadri, Haji Miraj, Haji Muhammad Yousaf, Abdul Aziz, Muhammad Zubair, Waseem Ilyas and Abdul Hafeez Chaudhry attended the ceremony. The programme came to an end with Dua for peace and security of the country.