Bisma Amjad petitions LHC against hearing on the new JIT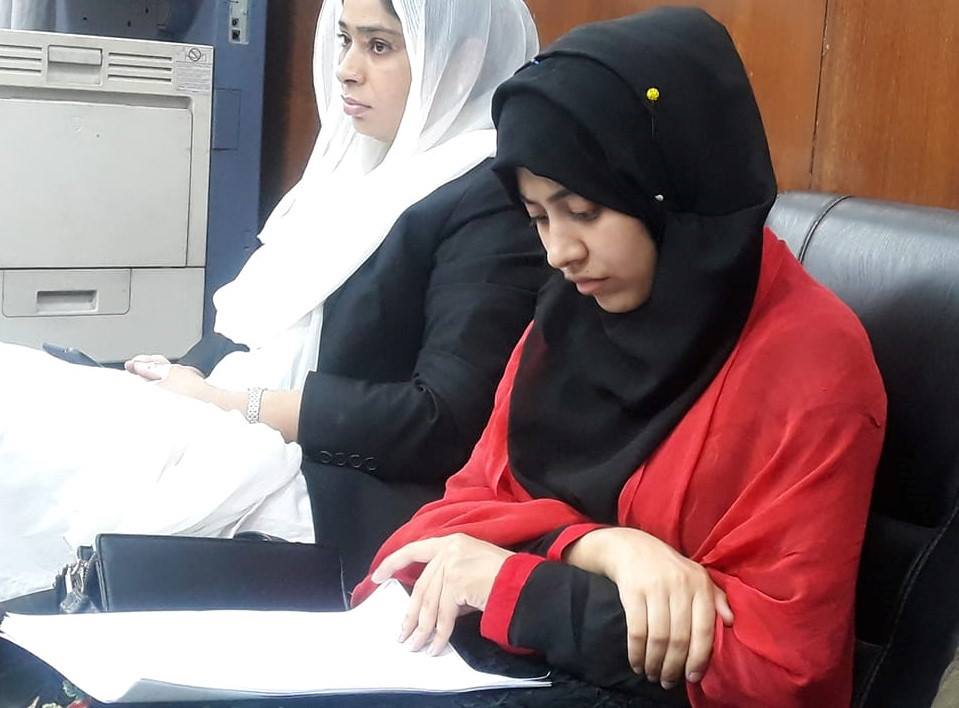 Bisma Amjad, the daughter of Shaheed Tanzila Amjad, has submitted an application to the Chief Justice of Lahore High Court in which she prayed that the bench established to hear plea against the formation of the new JIT is against the rules. She said that no such precedent exists. She said that at a time when a divisional bench was considering an application against the JIT including its maintainability or otherwise, a fact that the honorable justice had mentioned, the accused party had the gall to move another petition for the formation of a full bench. She said that the fact remains that change in the composition of the divisional bench can be made on the recommendation of the bench.
Bisma Amjad appealed in her application that the matter of hearing about the new JIT should be referred to the divisional bench and if considered necessary, more judges can be added to the same bench. Bisma went to the chambers of the Chief Justice of LHC along with the application but her meeting with the honorable CJ could not be held. She then submitted the application to the secretary to the Chief Justice and returned after getting its diary number.
Talking after submitting the application, Bisma Amjad said that she is hopeful that the Chief Justice will dispense justice to her. She said that judiciary is the only hope after Allah Almighty in this world. She said that 14 people including her mother Tanzila Amjad and aunt Shazia Murtaza were martyred on June 17 in broad daylight. She said what to speak of justice, even the fair investigation into the tragedy is not being allowed. She said that it was only now that a neutral and fair JIT was made, which also had our confidence. She said that the principal accused also submitted their statements before it but as soon as it had completed its investigation, it was stopped to function all of a sudden. She said that it is a request of a daughter of Pakistan to the honorable Chief Justice of the Lahore High Court to play his role in the provision of justice to the aggrieved.