Spiritual gathering of 'Shab-e-Barat' 2019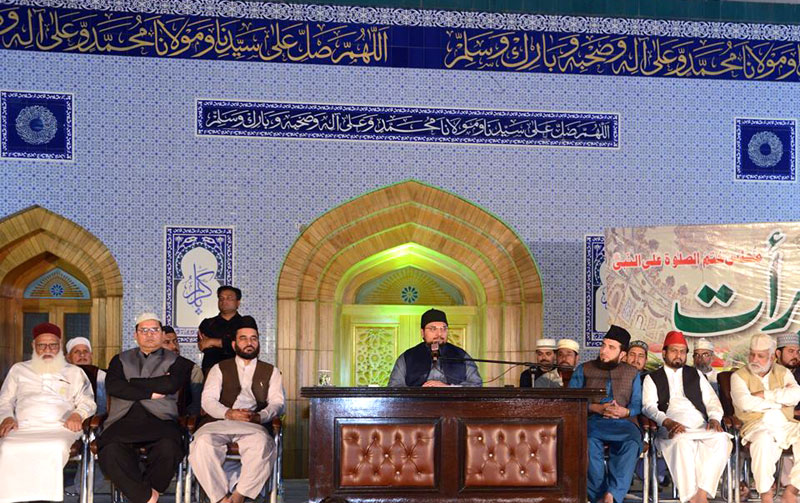 A spiritual gathering marking Shab-e-Barat was held at the central secretariat on April 20. MQI President Dr Hussain Mohi-ud-Din Qadri presided over the ceremony whereas a large number of people including religious scholars, Mashaykh and Naat khawans attended.
The proceedings of the programme got underway with the recitation of the Holy Quran followed by Naats.
Addressing the spiritual gathering, Dr Hussain Mohi-ud-Din Qadri said that the Holy Prophet (SAW) stated that when the 15th of Sha'ban comes, the believers should pray at night, fast during the day, because with the sunset, Allah Almighty pays His attention to the world and asks as to who is out there looking for His forgiveness, sustenance and comfort during the ailment and this continues till the dawn.
Dr Hussain Mohi-ud-Din Qadri said that God's doors of mercy, though, remain open all the time but there are some special moments, nights and days when His mercy and blessings look for a minor reason to shower on His people. He said that we should make use of these occasions as much as we can.
A special Dua was made for peace, security and prosperity of the country.