Use of drugs among youth a threat to national progress: Seminar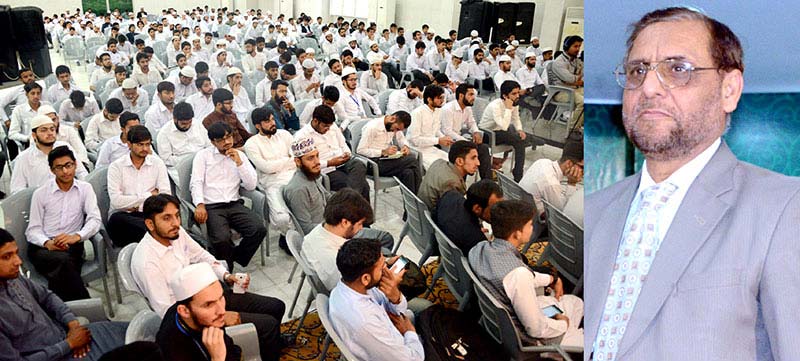 Addressing a seminar on the subject of 'Youth as guarantor of national progress' held under the banner of COSIS, Minhaj University Lahore, Principal Dr Khan Muhammad Malik said that provision of the purposeful education to the students is the foremost responsibility of the state and the institutions of higher learning. He gave a reference of the US-based Foreign Policy magazine and said that according to the publication, around 700 people are dying due to the use of drugs in Pakistan every day. He said that students including female students form a major chunk of drug addicted people. He said that the dire situation calls for all the stakeholders including the government, judiciary, parliament, and HEC to put their heads together and work out a comprehensive anti-drug policy so that the future of the youth who are guarantor of the national progress and prosperity could be saved from being destroyed.
The heads of different departments and the faculty members of the COSIS and senior students attended the seminar. He said that according to the statistics, 22% rural and 38% urban population suffers from the drug addiction and it is a matter of a grave concern that majority of the addict fall between 13 and 25 years of age. He said that the educational institutions set up by MQI not only focus on the provision of the state of the education but also on the character building through spiritual and moral training. He said that the students at the COSIS go through a process of spiritual training. He said that in addition to this, there is a vast network of imparting education of the Holy Quran through the E-learning set-up. He said that it is a matter of great pride for the COSIS that this E-learning programme is serving the young students across 40 countries of the world. He said that COSIS is a unique institution in the private sector whose fee structure is 70% less than other institutions. He said that the vision of Dr Tahir-ul-Qadri is to provide quality but affordable education to the students belonging to poor and middle classes.