USA: 4th Annual Award Ceremony of Sunday Islamic School of MQI Dallas, Texas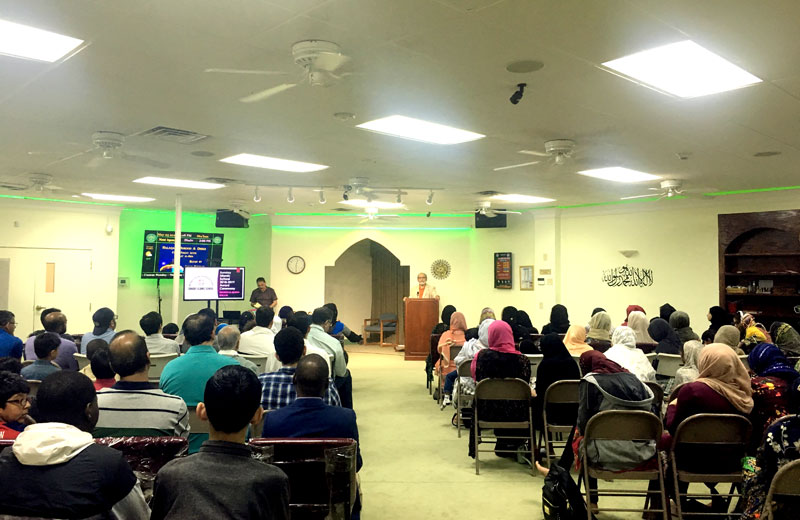 The first five verses of revelation (Surah Alaq) were revelations of knowledge in the form of five sentences, revealed to the Holy Prophet ﷺ in the darkness of ignorance. Ten messages were revealed in these five verses. The first message was about reading; the second about our Creator; then about creation, the universe, human kind, science and embryology, knowledge and education, the pen, research and exploration, and the unveiling of the secret of human life and the universe. These ten messages became the foundations of the religion of Islam. These messages became the point of commencement of the teaching of Prophet Muhammad ﷺ. The goal of Minhaj-ul-Quran is to revive and recover that concept of knowledge that has been lost because of external factors. Minhaj-ul-Quran strives to re-inculcate and regenerate the above concepts of knowledge into the minds and hearts of people and particularly the young generation – the future leaders of the nation.
With the above message of Shaykh-ul-Islam Dr. Muhammad Tahir-ul-Qadri, Minhaj-ul-Quran Dallas strives to progress in the education and nurturing of the younger generation of the Dallas/Fort Worth area since 2014. Today, Minhaj-ul-Quran Dallas celebrated its 4th annual graduation and award ceremony of Sunday Islamic school with zest and zeal. The 55 Students of all five levels – from KG to Level 4 – as well as parents, grandparents, and friends, all came with fervor to attend the ceremony.
The program commenced with the recitation of the Quran by Brother Abdullah from Sunday school, followed by the recitation of 99 Asma al-Husna of Almighty Allah by Sister Afaf. Brother Mushtaq Hussain, a famous naat reciter of the DFW area who is also one of the parents of a Sunday School student, recited a melodious naat. Minhaj-ul-Quran Dallas President, Dr. Mansoor Mian, greeted all the attendees and staff of Sunday School and gave a brief overview of the strivings of Minhaj-ul-Quran Intl. worldwide. Next, a video clip of Shaykh-ul-Islam Dr. Muhammad Tahir-ul-Qadri on the significance of knowledge (from his lecture at the occasion of the Minhaj University Graduation Ceremony) was showed to the attendees. The awards distribution was started by Sunday School Administrator, Brother Iqbal Hasan, and Minhaj-ul-Quran Dallas Women League President, Sister Riffat Qazi. The recognition of Best Teacher was awarded to Dr. Snobar Rashid; the Best Volunteer was awarded to Sister Afaf; these awards were followed by the awards for pursuit of excellence for teachers and volunteers, as well as the awards for certificates of completion, medals and trophies to students from Level KG to Level 4. All parents were invited to participate in the award distribution to students. The program concluded with greetings of Ramadan to everyone, and gifts of goody bags and sweets to all students and parents.