Moral training is inevitable for a purposeful life: Dr Tahir-ul-Qadri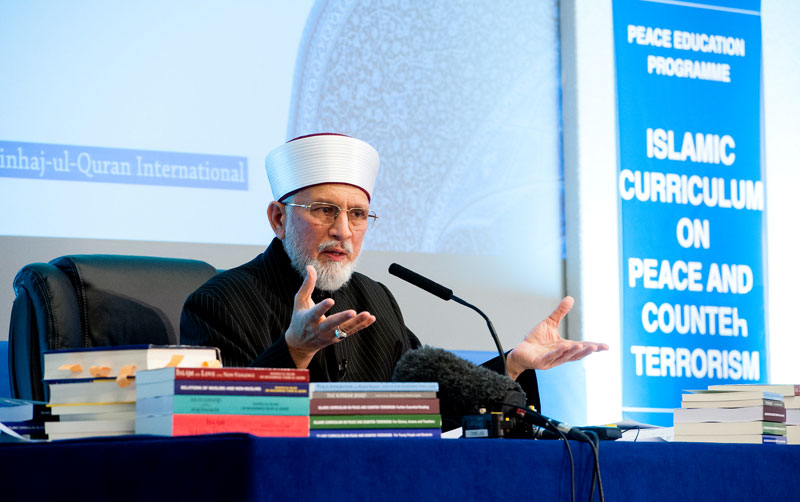 MQI leader Shaykh-ul-Islam Dr Muhammad Tahir-ul-Qadri has said that encouraging students to leverage their time meaningfully and protect their faith is the foremost national and religious duty of the teachers. He directed the teachers of COSIS to design short courses for the students who have gotten free from their examinations, stating that these courses should help them with character building in addition to developing their understanding of Islam. He said that moral training is inevitable for a purposeful life.
In the light of the instructions of Dr Tahir-ul-Qadri, COSIS has given final touches to ten moral training courses. Briefing about the details of courses, COSIS principal Prof Dr Khan Muhammad Malik said that classes for Matric and FA students will start after June 26 and the one-month long courses will impart training in such areas as Irfan-ul-Quran, Irfan-ul-Hadith, basic speaking skills in Arabic and English, basic computer learning, basic jurisprudential issues, recitation of the Holy Quran and Naat, and career counseling etc.
Prof Dr Khan Muhammad Malik said that those students who register themselves will have the facilities of the computer lab, hostel, mess, multimedia classes, and library. He said that the vision of Dr Tahir-ul-Qadri is to protect the youth from the poison of extremism and make them aware of their rights and duties as a responsible citizen. He said that the training courses of COSIS are designed with these objectives in mind. He said that a large number of students register themselves for these short courses every year and are awarded completion certificates at the end of the courses.