Hard work is a must to win the pleasure of Allah: Dr Tahir-ul-Qadri

Addressing the residents of Itikaf City on the subjects of faith, conviction and piety on the first day live from London through a video link, MQI leader Shaykh-ul-Islam Dr Muhammad Tahir-ul-Qadri has said that Allah is 'wali' (Helper & Supporter) of every human being, whereas every human being is not 'wali' of Allah. He said as the gas, oil and other treasures cannot be found without digging, how can one get the treasure of Allah's nearness without hard work? He said that Itikaf is the nucleus of MQI's educational, spiritual, and revivalist struggle.
Welcoming the thousands of the faithful to the Itikaf City, Dr Tahir-ul-Qadri said that the pivot of any believer's efforts and hard work is to win the pleasure of Allah Almighty. He said that worldly desires and ill-commanding self deprive one of the nearness of Lord and overwhelm one in such a way that one becomes a slave of one's desires. The inducements that work on man are lust, love of wealth, off-spring, tribal superiority, power, big business and big names to name only a few. He said that when the desires are etched in the mind and heart, they are transformed into a passion and love. He said that love could both be positive or negative feeling depending upon the nature of things one loves. He said that if a believer develops an attachment for truth, faith and character, these things take one closer to one's Creator. And in case of the obsession with wealth and worldly belongings getting the better, one is likely to be led astray.
Dr Tahir-ul-Qadri said that once fully overpowered by these inducements, it is not easy for man to get rid of them and he has to work really hard to escape their influence. He said that Namaz, fasting, Hajj, Zakat and love for humanity are the actions that do now allow human heart be the abode of the evil inducements. He said that when one rises above one's physical desires and looks inward, one gets a feeling of nearness with Lord. He said that the human body is formed by a combination of fire, and water, whereas the soul is constituted by light. He said that soul will be strong only when it gets its food. He said that it is unfortunate that we totally ignore the food of our soul and focus on satisfying the needs of our body. The result of this approach is our destruction, he added.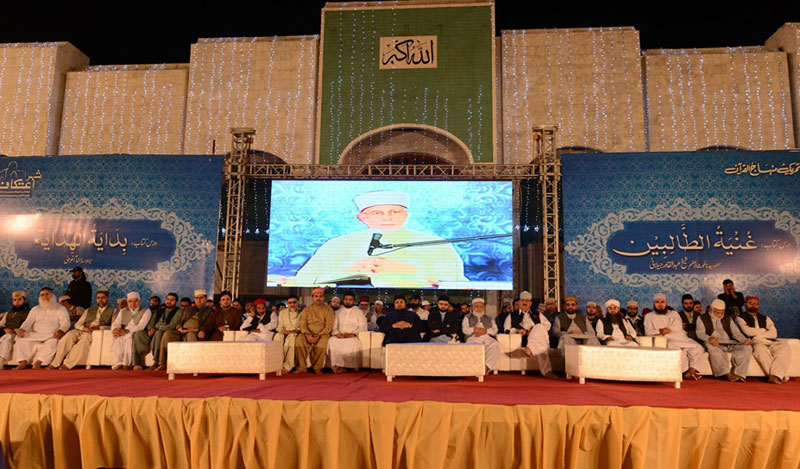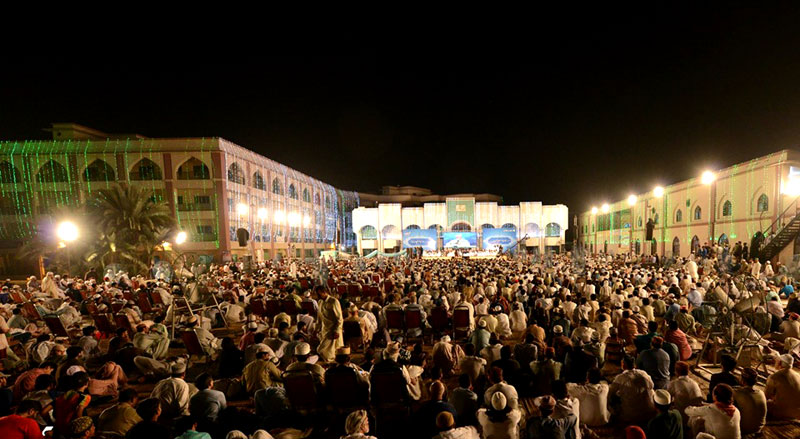 Chairman MQI Supreme Council Dr Hassan Mohi-ud-Din Qadri, Dr Hussain Mohi-ud-Din Qadri, Khurram Nawaz Gandapur, Mufti Abdul Qayyum Khan Hazarvi, and the office-holders and the workers of Minhaj Ulama Council, MSM, and MYL were present on the occasion.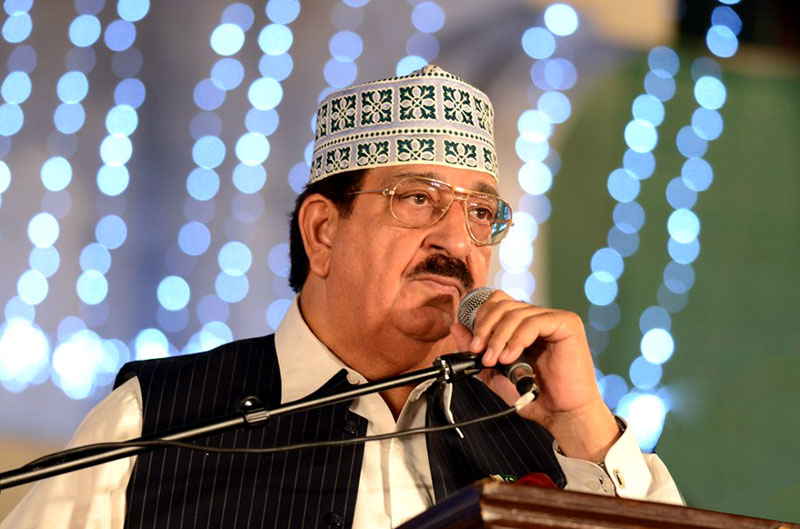 MQI Secretary General Khurram Nawaz Gandapur welcomed the residents of Itikaf City. He said that MQI has turned the concept of collective Itikaf into a hub of education and moral training and Itikaf City has become an ideal platform for the expression of brotherhood among the faithful, adding that the last ten days of Itikaf are an opportunity for great learning, which the residents make most of.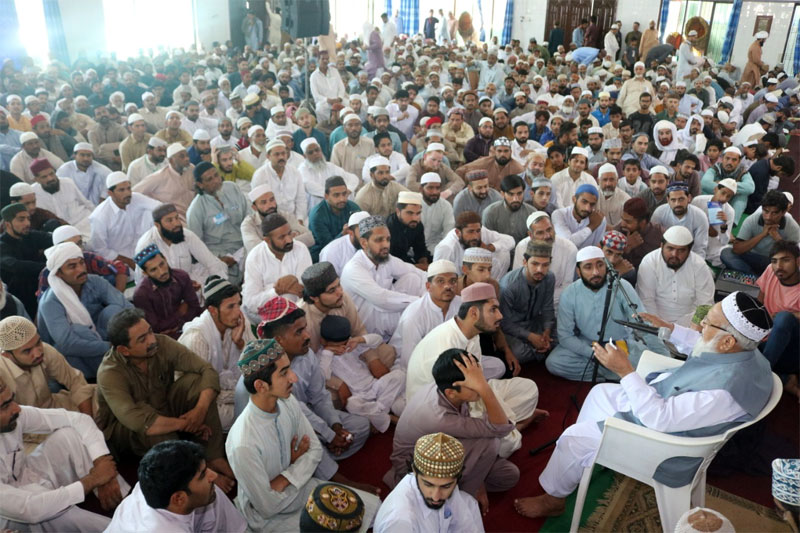 Mufti Abdul Qayyum Khan Hazarvi held a session with regard to different jurisprudential matters after Zuhr prayer. Engr. Rafique Najam spoke to the participants of Itikaf City with regards to manners and etiquettes of the spiritual retreat. On the other side of women's Itikaf, the women scholars delivered lectures on various aspects of Islam and threw light on the importance of reform and Itikaf in our lives.
Central leaders MWL Mrs. Farah Naz, Sidra Karamat, Ayesha Mubashar, Umme Habiba Ismail welcomed the women participants to the Itikaf City.