Itikaf City 2019: The solution to our problems lies in adopting piety: Dr Tahir-ul-Qadri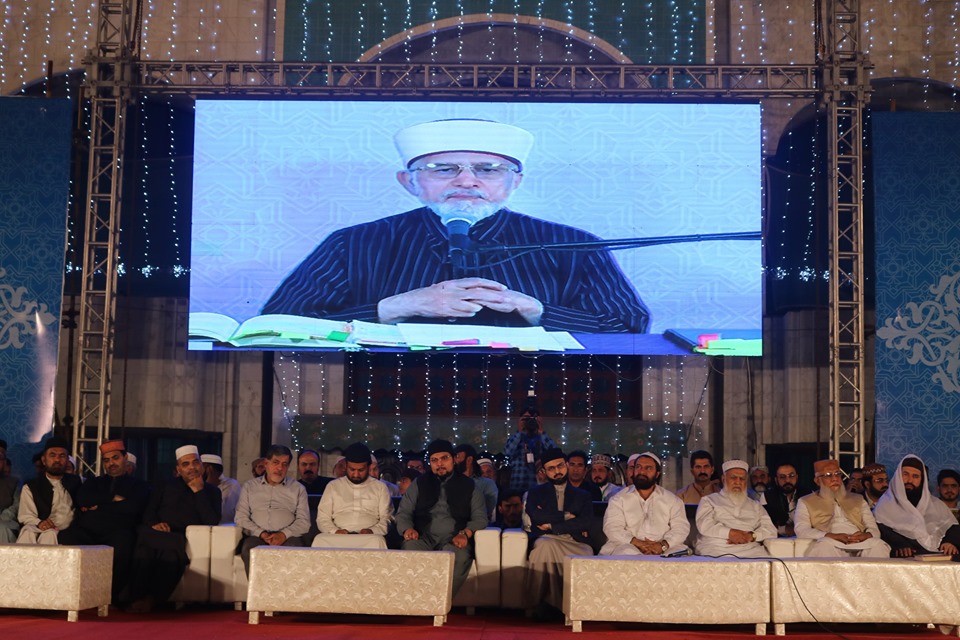 On the fifth gathering during the night of 25th of Ramazan at the Itikaf City, Shaykh-ul-Islam Dr Muhammad Tahir-ul-Qadri continued his lecture on spiritualism from Imam Ghazali's "Bidayatul Hidayah". He described the fifth meaning of piety and said that the journey towards reform and guidance starts off with piety. He said that there are internal and external aspects of the concept of piety. Provincial minister for religious affairs Sahibzada Sayyid Saeed-ul-Hassan Shah was the guest of honour at the session.
Dr Tahir-ul-Qadri asked the residents of Itikaf City to go back home with the alms of piety on the conclusion of Itikaf. He said that everyone who comes in contact with them should get mercy, love and affectation from them. He said that when we face sufferings and hardships in our lives, we find their solution in 'wazaif', adding that there is one special 'wazifa' that Allah Almighty has prescribed. He says that man should adopt piety and He will show him a way out of the difficulties.
Khurram Nawaz Gandapur, Sardar Shakir Mazari, Ahmad Nawaz Anjum, Jawad Hamid, Engr. Rafique Najam, Allama Muhammad Nawaz Zafar, Mufti Abdul Qayyum Khan Hazarvi, GM Malik, Rana Muhammad Idrees Qadri, Mian Zahid Islam, Allama Mir Asif Akbar, Allama Imdadullah Khan, Syed Altaf Hussain Shah, Allama Ghulam Murtaza Alvi, Allama Muhammad Hussain Azad and Darvesh sahib from Afghanistan were present on the central stage.
Irani Qaris also attended the fifth gathering of Itikaf as special guests and enthralled the audience with their beautiful voices. Muhammad Afzal Noshahi and other naat khawans recited Naats. The session came to an end with Dua.
Speech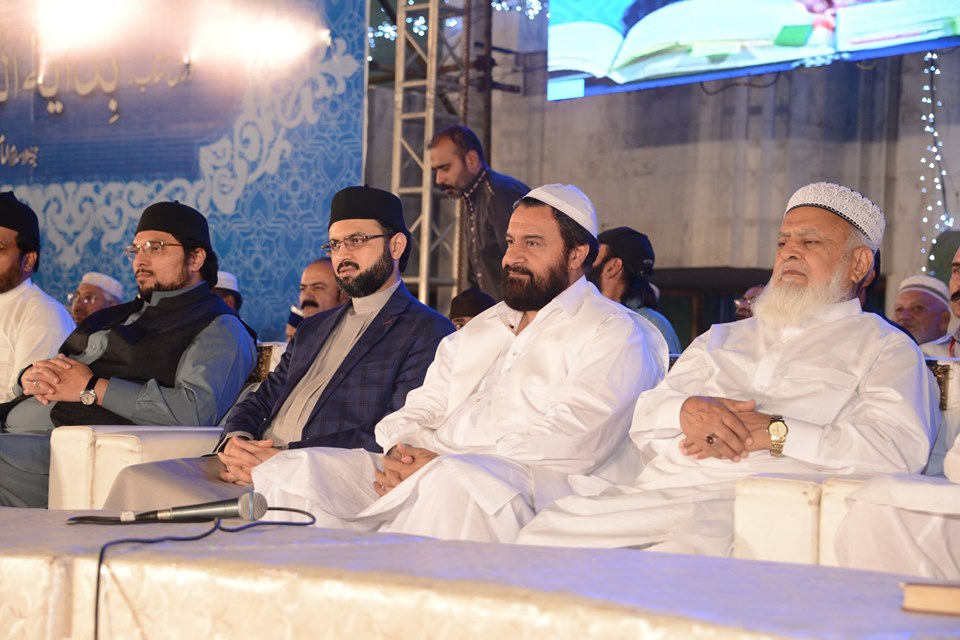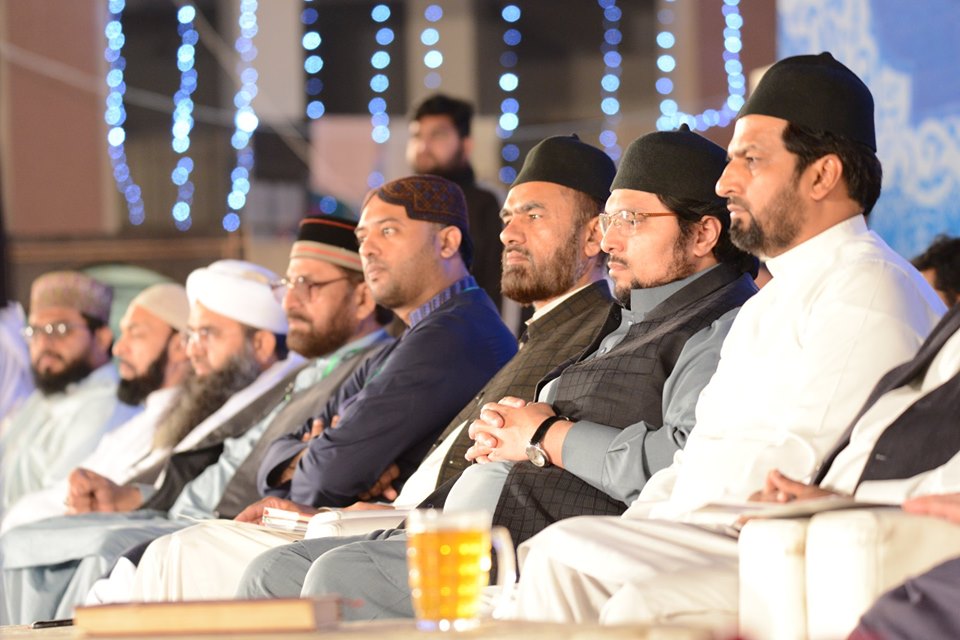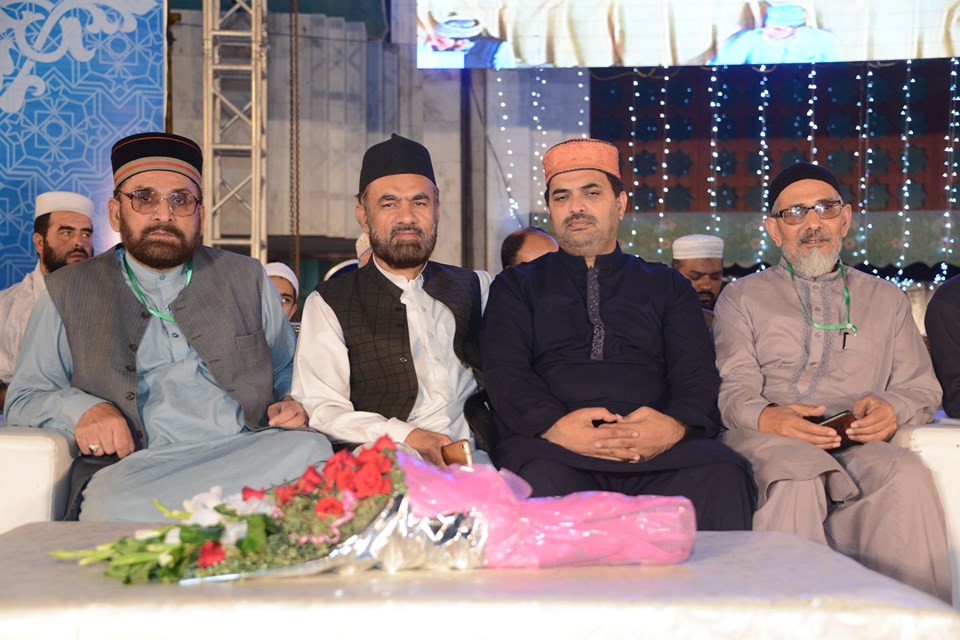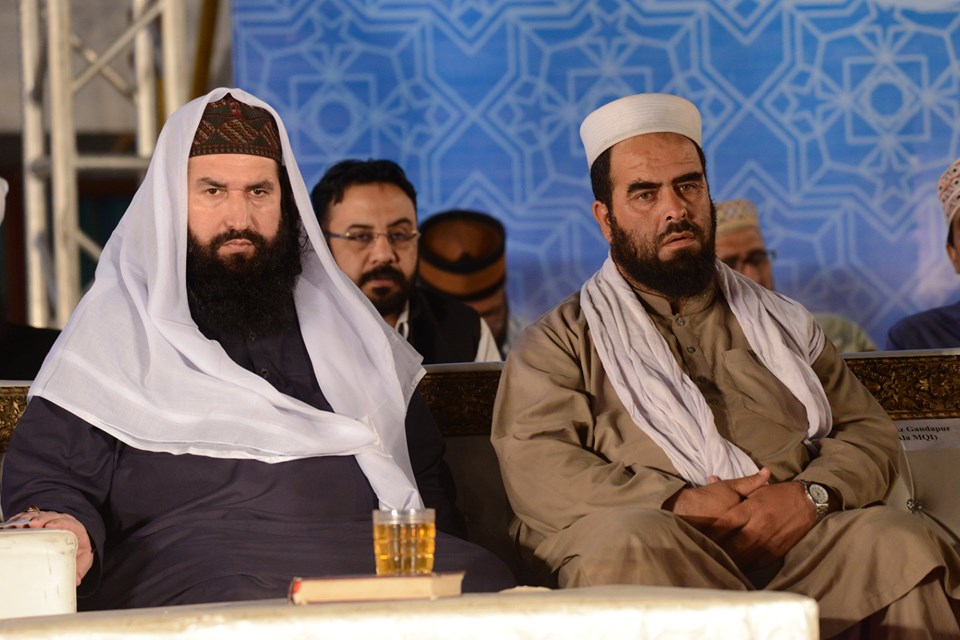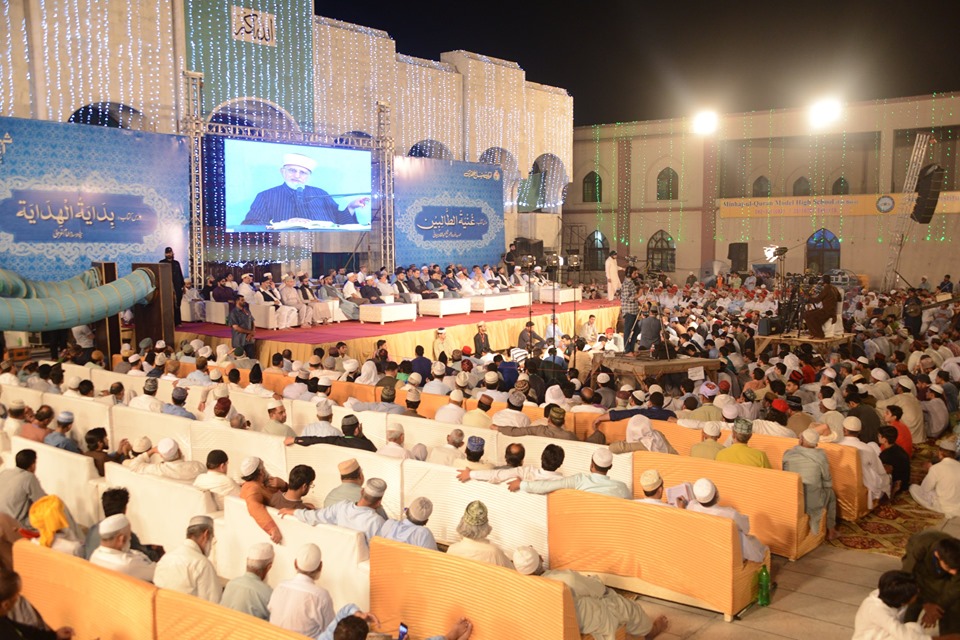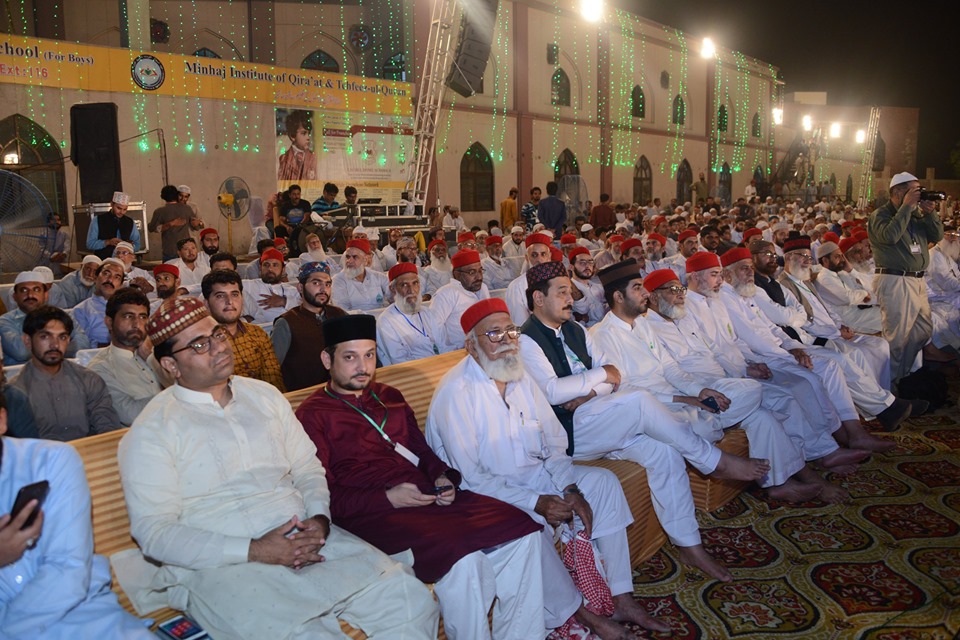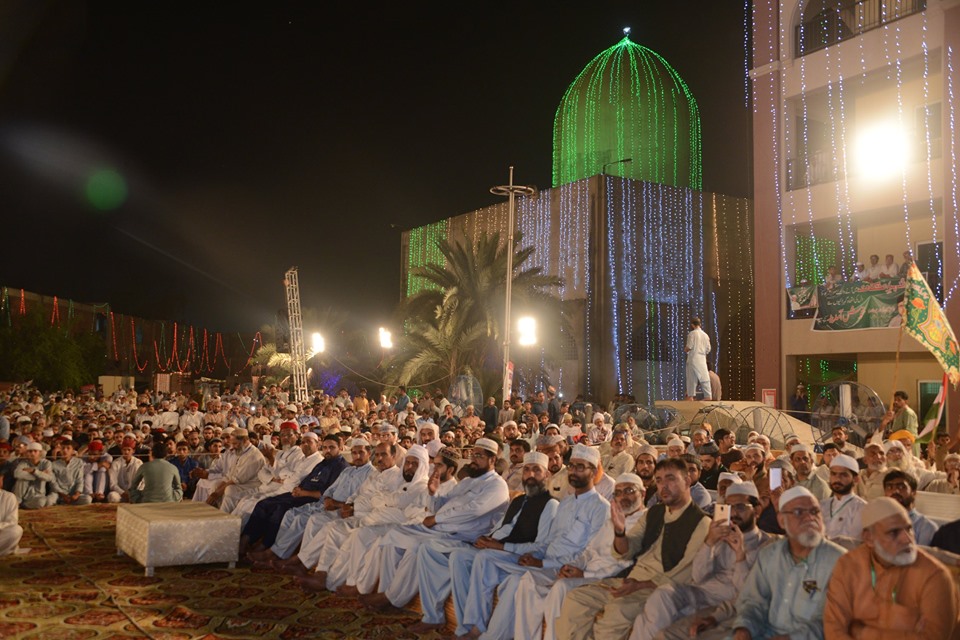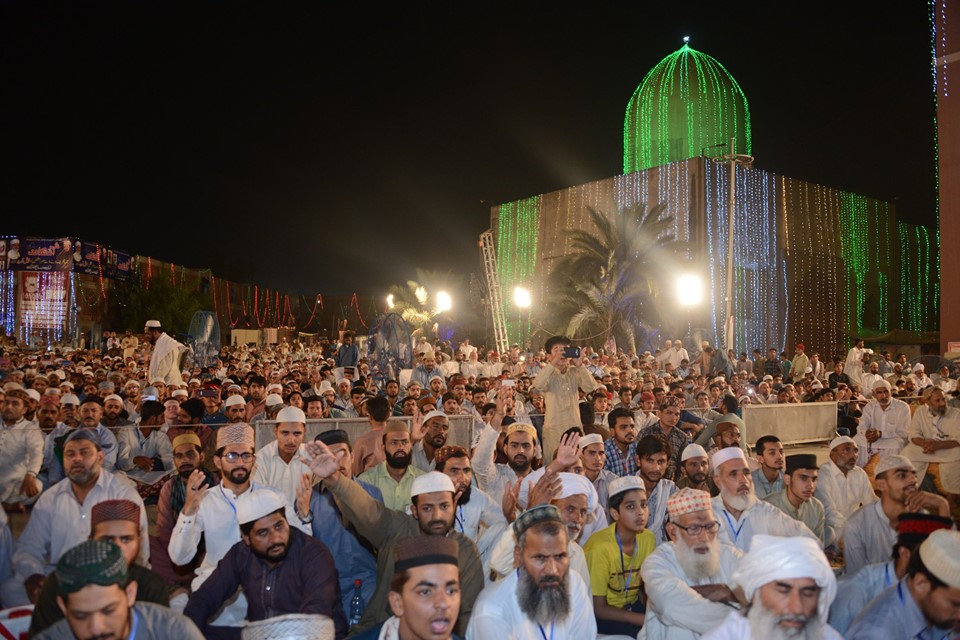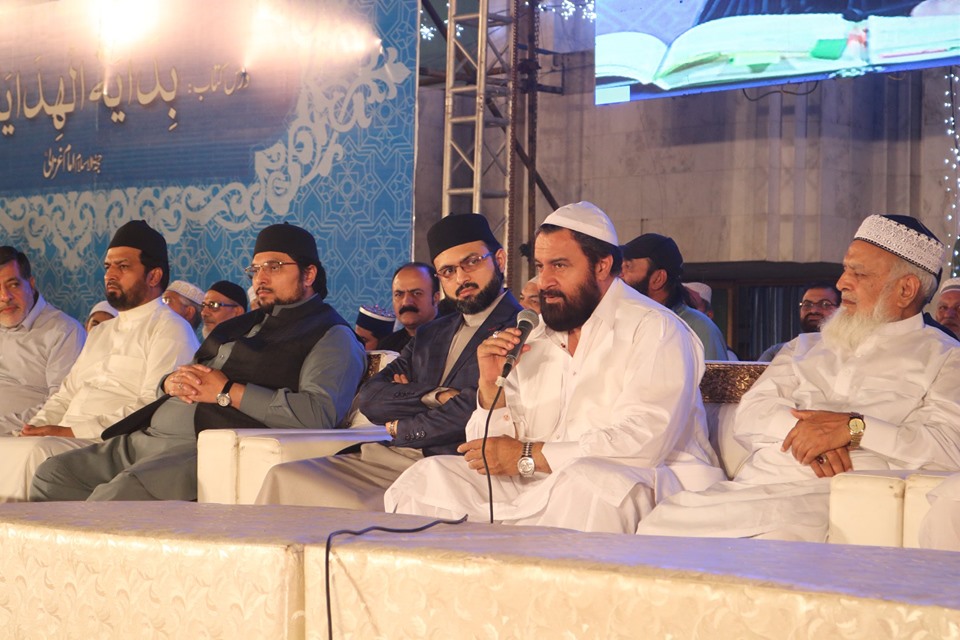 Mahfil e Naat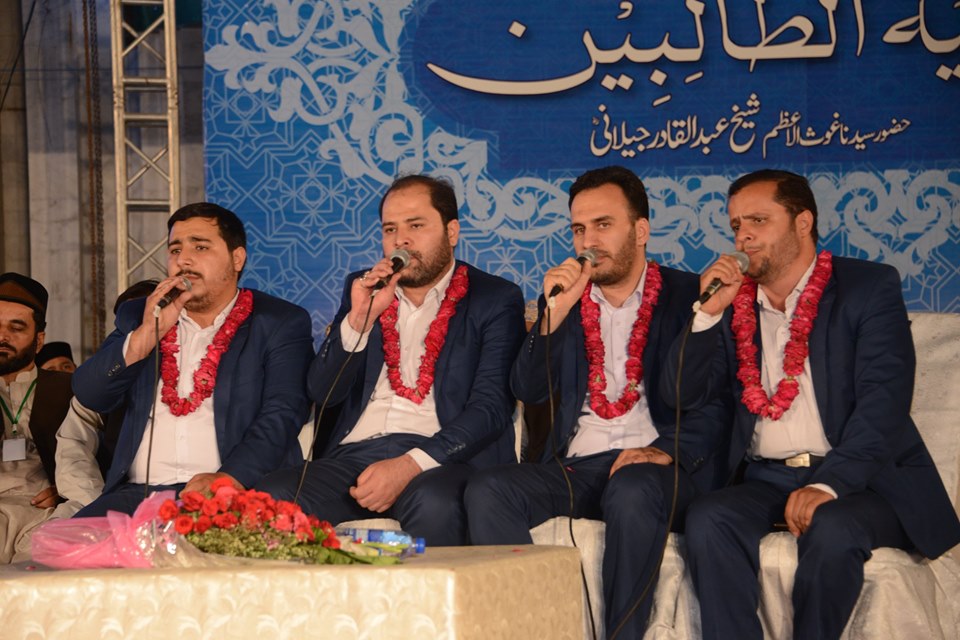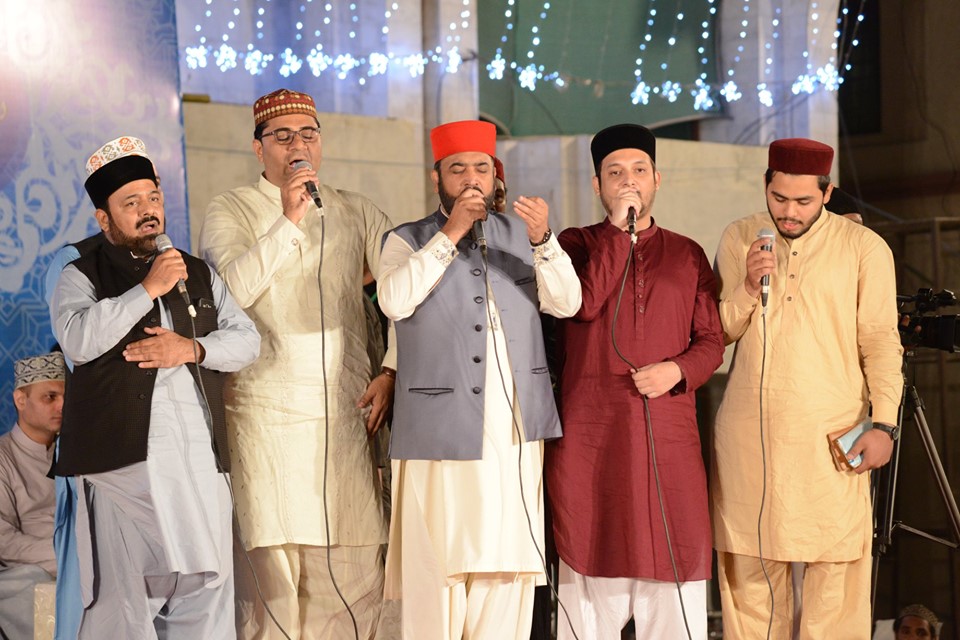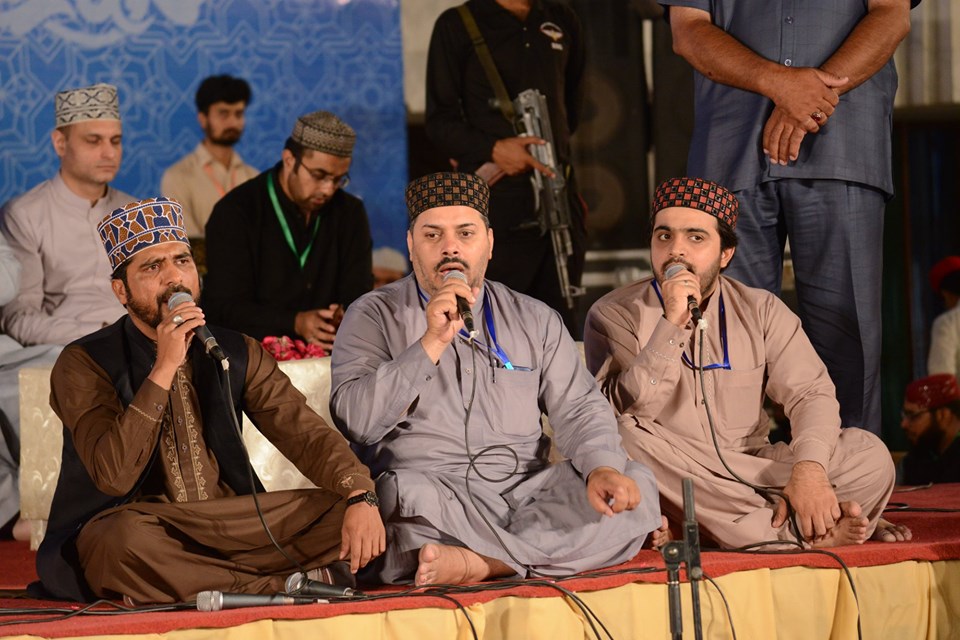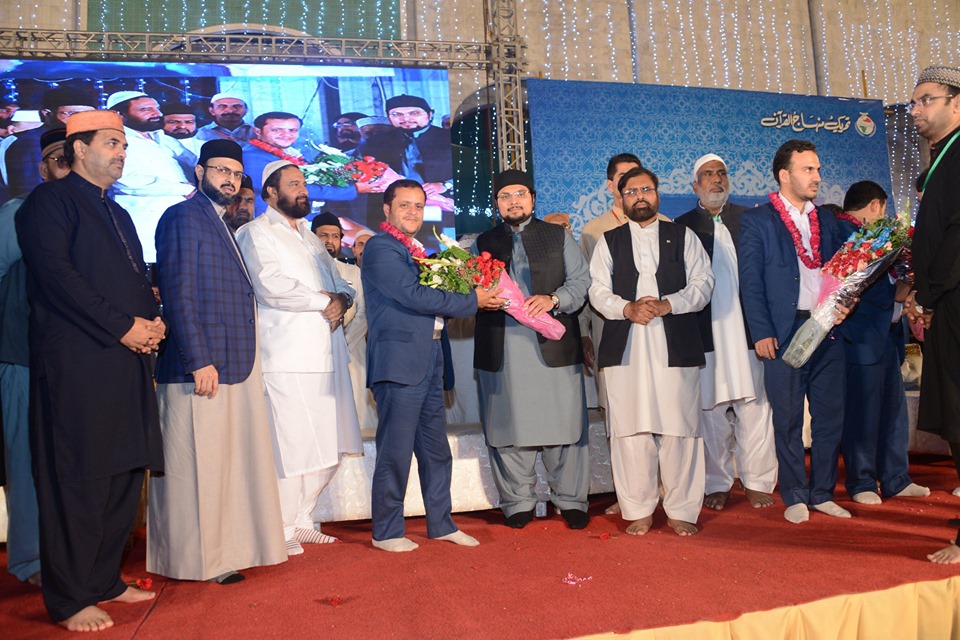 Women Residents of Itikaf City