No justice possible till main accused apprehended: Khurram Nawaz Gandapur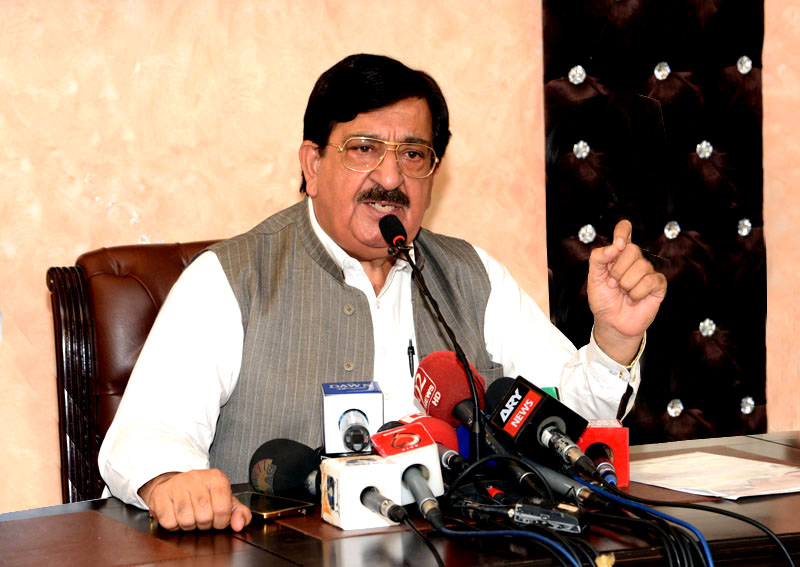 PAT Secretary General Khurram Nawaz Gandapur has said that the central accused of Model Town case, Shehbaz Sharif, Hamza Shahbaz and Rana Sanaullah continue to remain at large. He said the fact that the JIT was stopped to function meant a huge relief for them. He said that it is our demand that justice will not be delivered till the central killers are apprehended and made answerable by the law. He said that a lot of hue and cry is being made about accountability but the sad thing is that the looters and thieves are getting relief in essence and nothing significant has been recovered from them.
Khurram Nawaz Gandapur said that the family members of Model Town tragedy want to see Nawaz Sharif, the principal architect of Model Town tragedy, behind the bars on this role in the tragedy. He asked what kind of justice it is that other than Nawaz Sharif, the whole family is either is on bail or is fugitive. He said that the oppressive system is still aiding the former ruling family and dust is being thrown in the eyes of the masses. He said that if the NAB continued to be lenient, the looters will not return even a single penny. He said that the slogan of 'love, not beating' looks good on the walls of the schools. He said that we are following the legal path, stating that our patience should not be tested anymore. He said that those giving relief to the killers and looters are answerable to Allah Almighty.