Provincial Law Minister to be the chief guest at a MUL Conference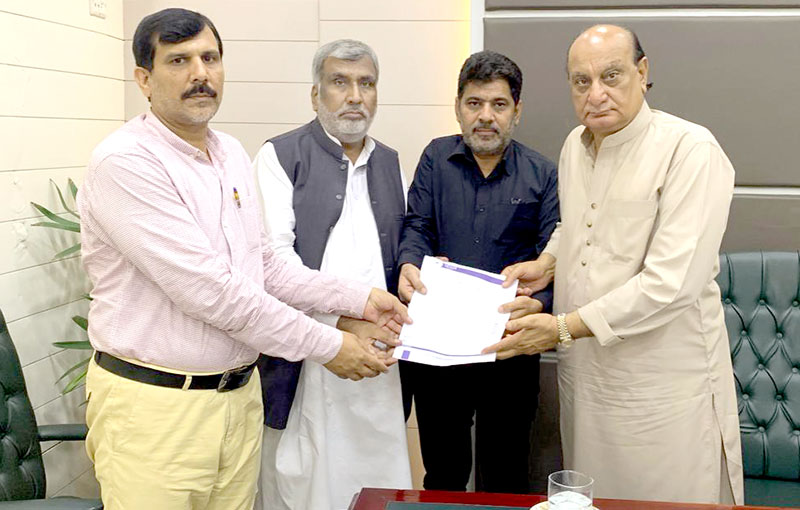 A group of senior MQI leaders called on provincial minister for law Raja Basharat in his office and invited him to attend a two-day international conference to be held under the banner of Minhaj University Lahore as the chief guest. The subject of the conference, which is scheduled for Sept 19-20, is "Promotion of economy through knowledge.
The provincial minister accepted the invitation and committed to attending the concluding session of the conference. The MQI delegation consisted of Director Public Relations Shahzad Rasool Qadri, Haji Muhammad Ishaq, and Abdul Hafeez Chaudhry.
Talking to the MQI leaders, Raja Basharat said that Dr Tahir-ul-Qadri is imparting purposeful education to the youth. He said that the services of Dr Qadri for the elimination of ignorance, and extremism are not hidden from anyone. He said that the Punjab government is committed to resolving the problems of the masses particularly the less affluent and downtrodden sections of the society. He said that we are making sincere efforts for the development and progress of the youth. He said that all segments of society need to support the government's efforts for the promotion of peace and knowledge.
Raja Basharat asked the youth to play their constructive role in serving the country and humanity after getting education. He lauded the services of Dr Tahir-ul-Qadri in different fields and stated that he has played a central role in educating the youth about importance of peace and knowledge. He said that the educational institutions set up by him are playing a praiseworthy role in preparing a generation of the responsible citizenry through its quality education.
The provincial minister expressed his best wishes for the health of Dr Tahir-ul-Qadri. The MQI leaders thanked Raja Basharat on accepting the invitation to attend the international conference.