Foundation laid for scholarly dialogue between East & West: Dr Hussain Mohi-ud-Din Qadri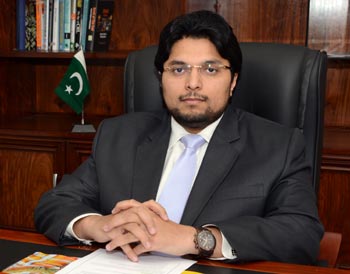 Deputy Chairman of MUL and President MQI Dr Hussain Mohi-ud-Din Qadri has said that we are endeavoring to eradicate ignorance and produce an educated and socially responsible generation. He said Minhaj University has laid the groundwork for a new scholarly and intellectual dialogue between East and West by arranging international conferences on a variety of subjects from economics to journalism to human development. He said that the purpose of these conferences is to make students aware of the mind-blowing inventions, knowledge and discoveries being carried out in the West in different fields.
Dr Hussain Mohi-ud-Din Qadri announced that MUL is going to host a two-day international conference in Lahore on October 26-27 on the subject of 'Science, Causes and Religion', in which prominent scholars, researchers and academicians from the UK, USA, Thailand, New Zealand, Canada, and Nigeria will present their papers.
Talking about the upcoming conference, Dr Hussain said that we need to stay abreast of what is going in the world around us in order to produce an enlightened and educated generation. He said that dialogue between the intellectuals at the level of universities is of utmost importance on this count, stating that MUL remains committed to fulfilling this fundamental responsibility.
Dr Hussain Mohi-ud-Din Qadri further said the conference will lay down a solid foundation to highlight the relationship between religion and science. He said he has instructed the organizers to invite the students and faculty members from the public and private sector universities to attend the conference. He said we can succeed in the efforts of establishing a peaceful global order and interfaith harmony on the basis of peaceful religious teachings and experimental results of science.