MYL announces the launch of countrywide membership drive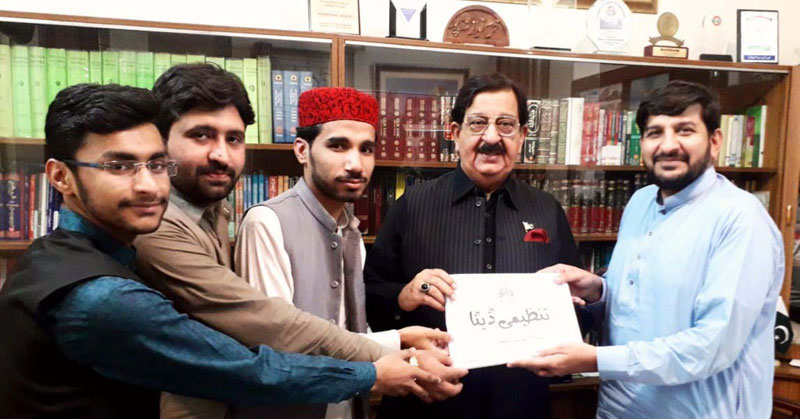 Minhaj-ul-Quran Youth League (MYL) has announced to launch a countrywide membership campaign, which will continue for a month. The membership camps will be set up from the union council level to the PP level. These camps will be staffed by the central, provincial and district leaders of MYL where they would answer the questions of the visiting youth. The door-to-door drive has also been planned for the membership. The computerized membership forms have been dispatched to all concerned. Thousands of new members will be made in this countrywide campaign including the one in Lahore.
Mazhar Mahmood Alvi, president of MYL, expressed these views in his meeting with PAT Secretary General Khurram Nawaz Gandapur at the head of a delegation in Model Town. Muhammad Zeeshan, Mohsin Shahzad Mughal, and Mohsin Mustafavi were other members of the delegation.
Talking to the delegation, Khurram Nawaz Gandapur said MYL has always struggled to promote the message of love, peace and tolerance. The study circle launched by MYL is a great gift for the youth for their intellectual, moral, and academic training and education. He instructed the MYL leaders to take an active part in the membership drive and reach out to the workers to make this campaign a resounding success. He said the country needs sustained peace and tolerance today.
PAT Secretary General said the thought of Dr Tahir-ul-Qadri will have to be propagated for the establishment of peace. He said the youth needs to come forward and play an effective role in the progress of the country. He said the youth are the backbone of the society, adding that it is they who have always provided leadership and been at the forefront of efforts for peace and progress.
Mazhar Mahmood Alvi and other leaders presented the progress report of MYL in the meeting.