Provincial Education Minister Murad Raas visits MUL & MES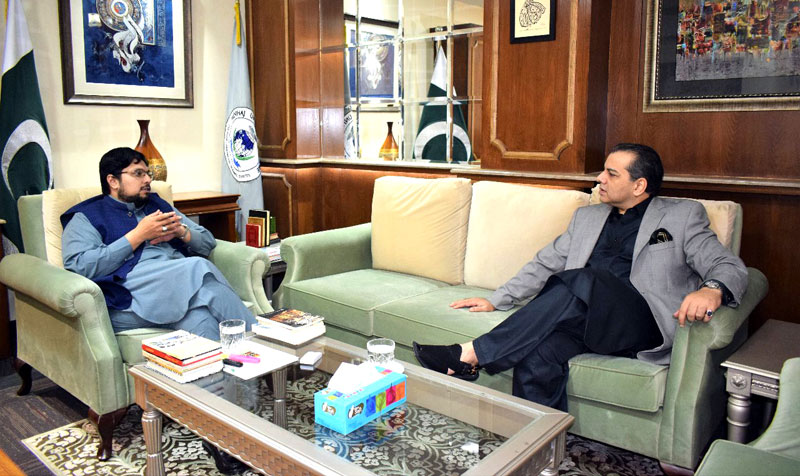 Provincial education minister Dr Murad Raas visited Minhaj University Lahore and Minhaj Education Society on special invitation. On his arrival at Minhaj University, pro-vice chancellor Dr Shahid, Director Academics Khurram Shahzad, Shahzad Rasool, Haji Muhammad Ishaq, and Abdul Hafeez Chaudhry welcomed him.
The provincial education minister called on Deputy Chairman BoG, MUL, Dr Hussain Mohi-ud-Din Qadri, who later got him to visit different departments of the university. He was particularly taken to the Sufi block, which has been constructed for spiritual training and the promotion of Sufism. The office-bearers of Minhaj Education Society were also present on the occasion. MES officials informed the education minister about the process of designing the curriculum.
Speaking on the occasion, the minister said the government would extend every possible support to the private sector for the quality education and increase in literacy ratio. He said the realization of the dream of an educated Pakistan is our goal. He said different educational institutions under MQI are busy in imparting contemporary education in various disciplines. He said we would benefit from the experience of MES for the purpose of curriculum designing on contemporary subjects.
Dr Hussain Mohi-ud-Din Qadri thanked Dr Murad Raas for taking time out to visit Minhaj University. He gifted him a packet of books on different topics for his study.