Minhaj College Manchester: Tow Day Intensive Course 'Faith in Focus'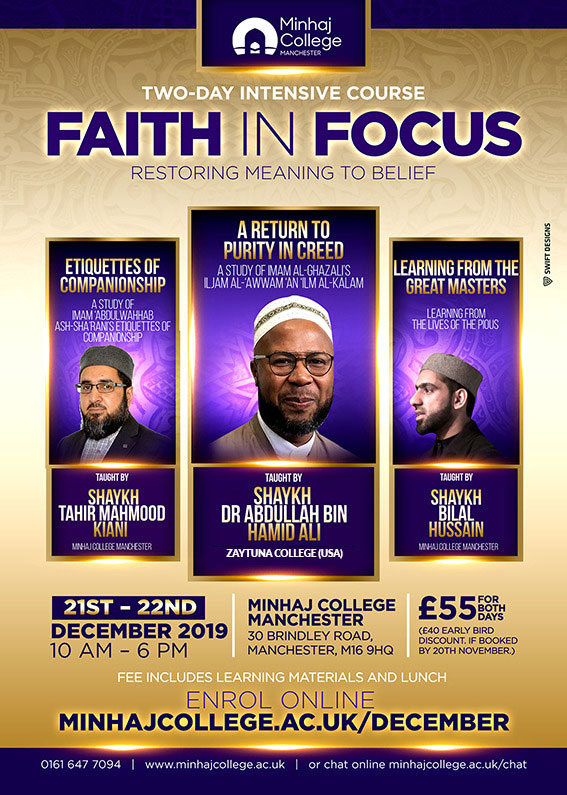 We are pleased to announce that Shaykh Abudullah bin Hamid Ali from Zaytuna College (USA) will be honouring us with a 2-day course in Manchester this coming December! Alongside the shaykh we will also learn from the company of Shaykh Tahir Mahmood Kiani and Shaykh Bilal Hussain. The event will also have spiritually nurishing Quranic recitation and nasheed sessions.
The 2 day course will be jam-packed with amazing lectures covering Theology, Etiquettes of Companionship and inspirational sessions covering the life of the great pious personalities.
The course costs £55 for both days, the fee includes all learning materials and lunch. There is an early bird discount if you pay and book before 20th November - however, we only have a limited number of seats so book early to avoid disappointment.
We can help source local accommodation for those coming from out of town at an extra cost.
To enrol please visit https://www.minhajcollege.ac.uk/december