Government duty-bound to work for the welfare of the special people: Dr Hassan Mohi-ud-Din Qadri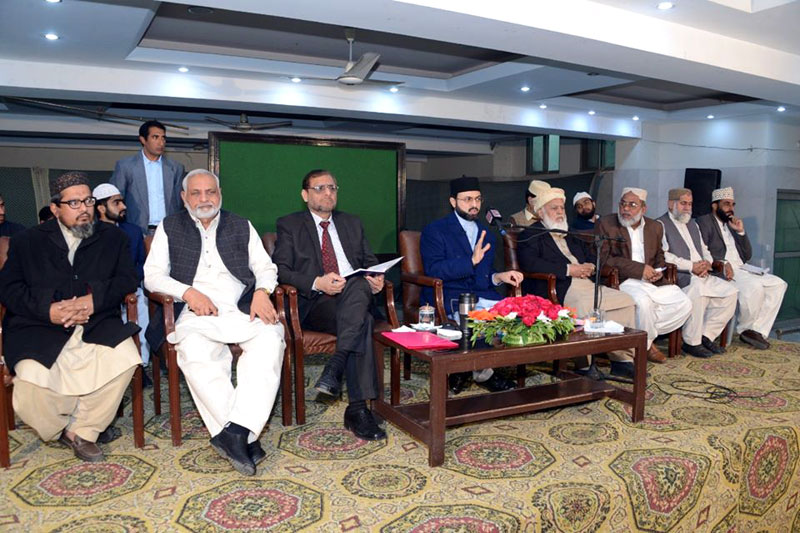 Addressing a ceremony held in COSIS, Chairman MQI Supreme Council Dr Hassan Mohi-ud-Din Qadri has asked the government to give the rights and respect to the disabled people. He said being kind to those who are left behind due to physical disability is the excellence of manners. He said fake promises were made with the physically challenged people in the past and they were ridiculed. He said the excellent behavior is that the special people are given more rights and greater respect than the commonplace citizens, stating that these are the guidelines and instructions of the Holy Prophet (peace and blessings be upon him).
Prof. Dr Khan Muhammad Malik, Mufti Abdul Qayyum Khan Hazarvi, Dr Mumtaz-ul-Hassan Barvi, Dr Shabbir Ahmad Jami, Dr Shafqat Al-Azhari, and Dr Muhammad Akram Rana also addressed the ceremony.

Dr Hassan said humanity got a lesson of equality and mutual respect from the last sermon of the Holy Prophet (peace and blessings be upon him). He said the Prophet (peace and blessings be upon him) of Allah stated categorically that no Arab had any superiority on any non-Arab nor any white person has an edge on the black man or vice versa except in piety. He said this charter of human rights gives a categorical message that irrespective of the human condition, no one enjoys any superiority. He said the Holy Quran has said Allah created all human beings from one soul.
Chairman MQI Supreme Council said all segments of society must endeavor to include the special people in the race of life. He said the past government disrespected the blind and greatly humiliated them for raising their demands of decent jobs and economic security. He said torturing the disabled or being harsh with them is a sign of moral bankruptcy, stating no civilized society can condone such a behavior.