Graduation ceremony of Aghosh students held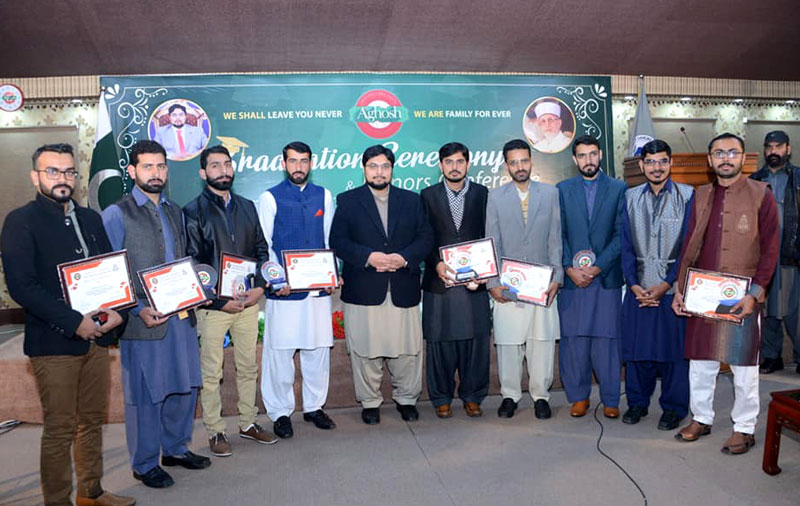 Aghosh Orphan Home, Lahore a unique social welfare initiative of MQI, working under the patronage of Shaykh-ul-Islam Dr. Muhammad Tahir-ul-Qadri with a motto, "we shall leave you never. We are family forever." held an elegant graduation ceremony and donor conference. The event was organized by Lt. Col (r) Mubashir Iqbal, Director Aghosh Complex and his staff on December 21 at Minhaj University auditorium.
Dr. Hussain Mohi-ud-Din Qadri, Chairman Aghosh Complex, spoke on the occasion and expressed his heartiest congratulations to the young graduates who successfully went through an important phase of the study that lays the foundation for lifelong learning. He thanked the teachers, staff, and administrators and especially to the donors of Aghosh Orphan Home who, as per the vision of Dr. Tahir-ul-Qadri, have given unfailing support and enabling an environment in which orphan children's potential is nurtured and developed through a wide variety of excellent learning experience.
Dr Hussain said that historically, an orphanage is a residential institution devoted to the care of orphans and other children who are separated from their biological families. But our Aghosh Orphan Home is like a family to an orphan where he has never been left alone till he is self-sufficient to earn and face the challenges of life.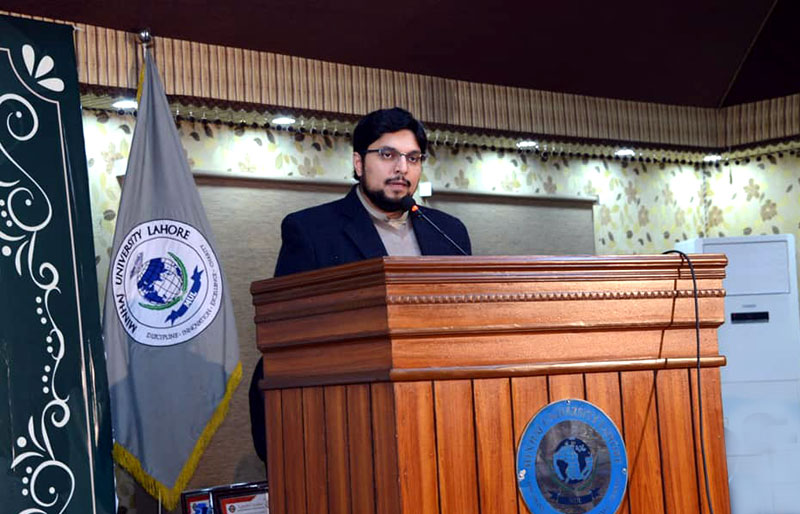 President MQI said our project has produced great impact and gone a long way in making orphan children productive members of the society. He said their basic needs are met and they get new life by gaining knowledge, vocational and life skills. He said they get love and affection at the Orphan Home with the result that their confidence level increases and they become useful to the community.
In addition to the donors, the distinguished guests who graced the occasion were Mrs. Parveen Sarwar Chaudhary, wife of Governor Punjab, Mrs. Musarrat Jamshed Cheema, MPA, Mohsin Leghari, provincial minister agricultural) and Jamshaid Iqbal Cheema, renowned educationist, and businessman.