Dr Tahir-ul-Qadri's message on 143rd birth anniversary of the Quaid-i-Azam
Quaid-e-Azam has led an unprecedented struggle of independence by setting high values of honesty, consistency and righteousnes. The practical demonstration of his struggle is worthy of following and is a way towards progress and prosperity.#QuaideAzamDay

— Dr Tahir-ul-Qadri (@TahirulQadri) December 25, 2019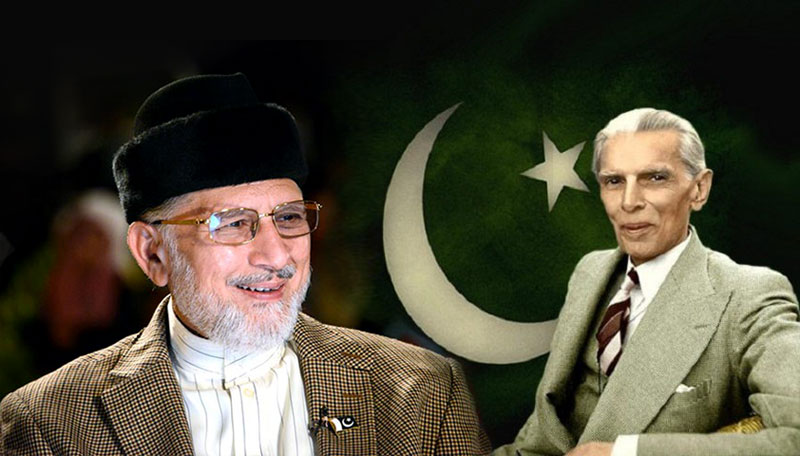 In his message on the 143rd birth anniversary of Pakistan's founding father, Quaid-i-Azam Muhammad Ali Jinnah, Shaykh-ul-Islam Dr Muhammad Tahir-ul-Qadri has said the Quaid-i-Azam not only explored new avenues in his profession as a lawyer but also introduced the people to new ways of thinking and understanding of it. He said every aspect of the Quaid's life reflected honesty, justice, and character, adding that he wanted the kind of Pakistan in which people belonging to all creed and faiths could profess their respective religions and live in harmony and peace. He said the nation will have to make the sayings of the Quaid the guiding principles to get out of the challenges in which it remains stuck.
Dr Tahir-ul-Qadri said Muslims of the sub-continent attained freedom under the inspiring, sincere and dedicated leadership of the Quaid-i-Azam. He deplored the fact if we had not ignored his ideals, we would have joined the league of the developed nations. He said the narrow self-interests made us deviate from the objectives of Pakistan's establishment soon after the death of the Quaid-i-Azam.
Dr Qadri reminded that on the 11th August 1948, the first birth anniversary of Pakistan, our founding father had said in his message to the nation that Allah Almighty blessed Pakistan with many blessings in the world, unlimited resources, stating that it is now on us we put these resources to use and play our effective role in the socio-economic development of the country. He said the sayings of the Quaid were ignored with the result that Pakistan is under the debt trap. He said Pakistan's founding father believed in rule of law and the supremacy of the Constitution.
Dr Tahir-ul-Qadri also congratulated the members of the Christian community on the auspicious occasion of Christmas. He said peace is the shared message of all faiths, stating that no religion allows terrorism, extremism and violence. He said Islam is a religion of peace that talks about the promotion of peace and love among humanity without any discrimination. He said religions have a central role to play in creating an environment of brotherhood, equality and socio-economic justice. He said if the teachings of the Holy Prophet (peace and blessings be upon him) are acted upon, it will lead to the eradication of hatred and the establishment of peace in the world.