State responsible for the poor & need: Begum Parveen Sarwar

A special ceremony was arranged in the honour of the students belonging to Orphan Care Home (Aghosh) who completed their graduation. Begum Parveen Sarwar, the wife of Governor Punjab Chaudhry Muhammad Sarwar, was the chief guest on the occasion.
In her speech, Begum Parveen Sarwar said the state is the patron and supporter of the helpless and disadvantaged sections of society. She said providing for the orphan is a form of worship and service. She said MQI is doing a great service to those segments of society that are generally neglected. She congratulated Dr Muhammad Tahir-ul-Qadri and Chairman Aghosh project, Dr Hussain Mohi-ud-Din Qadri, on doing amazing work.
Dr Hussain Mohi-ud-Din Qadri, provincial minister Mohsin Leghari, Khurram Nawaz Gandapur, Jamshed Cheema, Ms. Musarrat Cheema, and Col (r) Mubasher also addressed the ceremony.
Provincial minister Mohsin Leghari said the role of MQI in the field of education remains excellent. He said Dr Qadri made education the top priority and set up institutions that are busy in imparting quality education. He said he was happy to find that Orphan Care Home is not only giving the best education to the orphan children but also helping them grow into productive citizens. He paid rich tributes to Dr Tahir-ul-Qadri for his scholarly and educational services.
Parliamentary Secretary Ms. Musarrat Jamshed Cheema said in her speech that MQI has done commendable work in the realm of education. She said she regularly attends functions held under the banner of MQI and is witness to the fact that educational institutions of MQI are providing education in contemporary and religious sciences, stating that this blend of education is key to producing an enlightened and educated generation.
Jamshed Cheema congratulated MQI and Dr Tahir-ul-Qadri for their positive contributions in the field of public welfare. He felicitated the students on the completion of their graduation, stating that it marks a milestone in their life.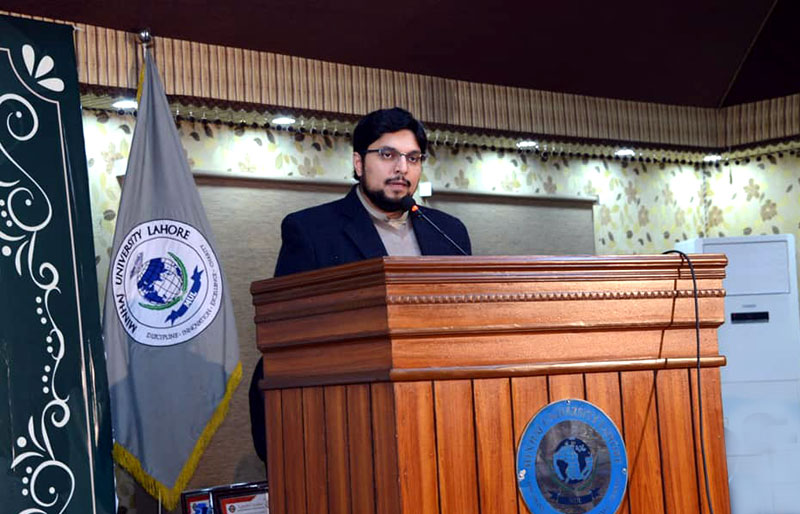 Dr Hussain Mohi-ud-Din Qadri, president MQI, said in his keynote that the doors of Orphan Care Home are open for all the deserving children. He said we focus on training, maintenance, and education of the orphan children. He said the students of Orphan Care Home have completed their education with English, Information Technology and Economics as their major, stating we would provide them cooperation in practical life as well. He asked the business organizations to include the orphan graduates in their job opportunities, stating that this is the best of acts to please Allah Almighty.
Laptop and shields were distributed among the students at the conclusion of the ceremony. Dr Hussain Mohi-ud-Din Qadri thanked the guests for their participation in the ceremony.
Dr Aslam Ghauri, Ms. Fizza Hussain Qadri, Col. (r) Mubasher, Col. (r) Muhammad Ahsan, Col (r) Waqas, Col (r) Muhammad Faisal, Col. (r) Muhammad Ahmad, GM Malik, Syed Amjad Ali Shah, Abbas Naqshbandi, Imran Zafar Butt, Ms. Romana Mubasher, Shahid Latif, Shahzad Rasool, Altaf Randhawa, Haji Muhammad Aslam and others were present on the occasion.