Feel the pain of others: Dr Tahir-ul-Qadri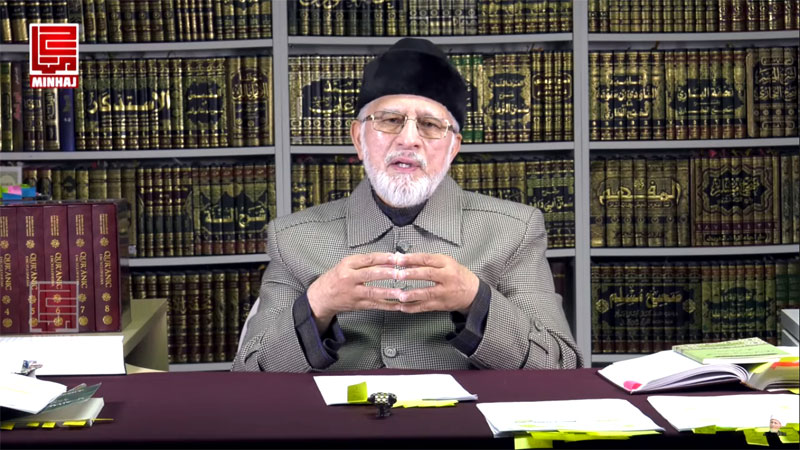 Founding leader of Minhaj-ul-Quran International Shaykh-ul-Islam Dr Muhammad Tahir-ul-Qadri has said that panic should not be spread about the infected people. He said they deserve our utmost care, sympathy and compassion. He said that coronavirus is a pandemic which will have to be fought with patience, tolerance and unity. He said that people like Dr Osama are the heroes of the nation. He said no disease or challenge can dampen the spirit and courage of the Pakistani people. He asked the government to provide maximum testing facilities to the people, emphasising that no negligence should be committed in regard to observation of precautions.
In a message Dr Qadri said that people should shun the habit of illegal profiteering and extend all-out help to those in acute need, adding that this act will please Allah Almighty. He said that prayers are not only obligatory but also a form of Dua, adding that they should not be given up in any case. He said that the mercy of Allah should be sought in the form of the prayers, stating that Allah is most beneficent and merciful and doesn't reject the prayers of His people.
Dr Tahir-ul-Qadri asked the affluent and well-to-do people to help those in need by respecting their privacy. He said if we want to please Allah Almighty we should help His creation.
Dr Qadri asked volunteers of Minhaj Welfare Foundation to remain in the forefront of efforts to help the people at this time of the crisis. He said that arrangements of Ration should be made in collaboration with the affluent people.
Dr Tahir-ul-Qadri advised the students to focus on the reading of their books during the spare time. He welcomed the initiation of online classes for the students and congratulated the Minhaj University Lahore and Minhaj College for Women on successfully experimenting with the online classes. He asked the office holders of Minaj Women League, Minaj Youth League, Mustafavi Students Movement and Directorate of Dawah to design online courses for the people and continue with their mission through the use of technology. He further asked them to employee information and communication technology in order to propagate their message.