MQI formally launches tree plantation campaign 2020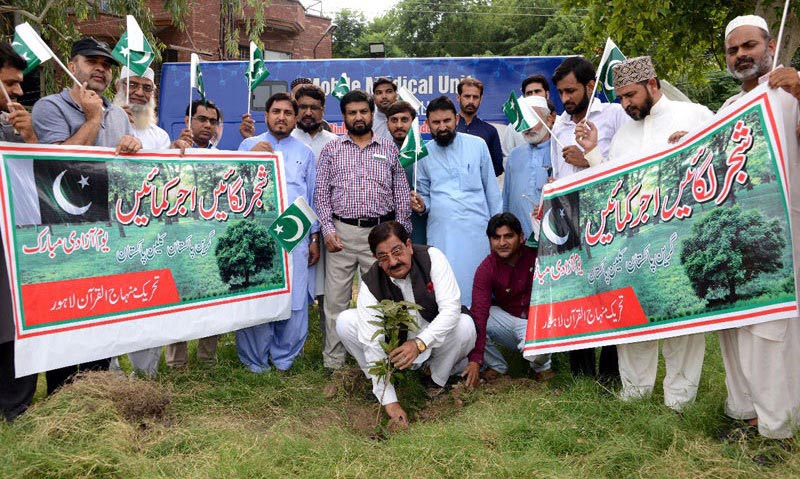 A tree plantation campaign 2020 was formally launched by Minhaj-ul-Quran International. Secretary General MQI Khurram Nawaz Gandapur, Raja Zahid Mahmood, Hafiz Ghulam Farid, Allama Ghulam Rabbani, Sanaullah Khan, Mian Hanif, and other leaders planted the tree to initiate the drive and prayed for the progress and peace in the country.
Speaking on the occasion, Khurram Nawaz Gandapur said that all of us will have to perform our national duty for the provision of a clean environment to the new generation. He said that no matter what profession we may belong to, we should actively take part in the plantation campaign. He said that the countrywide plantation campaign has been launched and asked the workers to actively contribute to this campaign.
Gandapur said that every Pakistani should plant at least two trees in the national effort to make this country clean and green, stating that dealing with the pollution problem and climate change is the best service one can render to humanity.
Khurram Nawaz Gandapur asked all forums of the MQI to start an awareness campaign to apprise the people about the benefits of tree plantation. He said there is also a need to work out a system to protect the planted trees because mere plantation is not enough and the maintenance of the saplings needs to be ensured as well.
He said that there can be no better way of celebrating Independence Day than taking part in the tree plantation, adding that in addition to the flags, the green plants should also be planted. He demanded that strict action should be taken against the timber mafia and those who illegally cut the trees.