Act of sacrifice a source of moral & spiritual training: Dr Hassan Mohi-ud-Din Qadri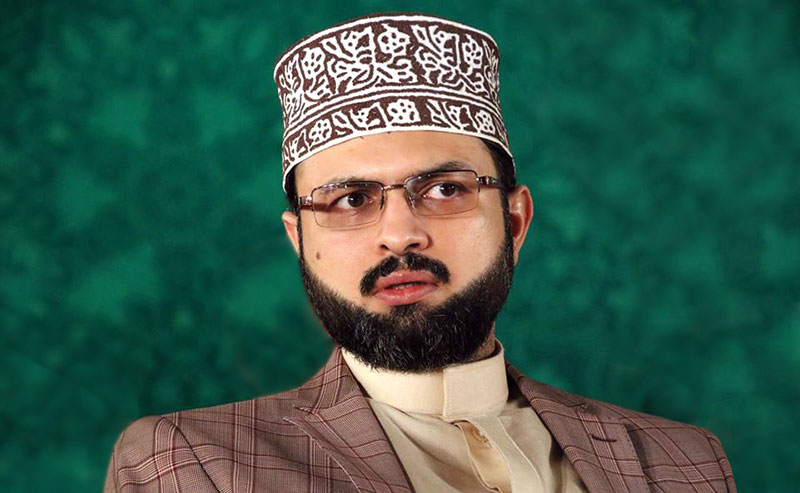 Chairman MQI Supreme Council Dr Hassan Mohi-ud-Din Qadri has said the act of sacrifice is splendid worship, a sublime duty and a source of exemplary moral training. He said Allah has again blessed our lives with the special ten days of Zil-Hajj. He said that every great objective is tied to the spirit of sacrifice, adding that the Eid-ul-Adha is not just about slaughtering animals. Rather, it is the declaration of intent that we are ever ready to sacrifice anything including our children, wealth, honour and comfort in the way of Allah.
Dr Hassan Mohi-ud-Din made these remarks while addressing a virtual meeting held to review arrangements for the collective sacrifice.
Dr Hassan Mohi-ud-Din Qadri said the purpose of sacrifice is to create a spirit of giving and sacrificing for the pleasure of Allah. He said there are some deeds that enable one to win over the blessings of God, stating that the act of sacrifice is one of such blessed deeds. He said there is Hadith that says that one gets spiritual reward for every hair of the sacrificial animal. He said a thing of fundamental importance in the acceptance of sacrifice is sincerity and pious intention.
Chairman MQI Supreme Council said by offering sacrifices, one tends to achieve piety. He said the sacrifice done with the intention to seek the pleasure of Allah Almighty has greater spiritual rewards. He said the believers have been taught to be socially responsible and generous and kind towards the less privileged sections of society by associating sacrifice with Islam.
Dr Hassan prayed for the unity of Muslims and rid them of their challenges. He also made a special Dua for peace, and prosperity of Pakistan.