Islam espouses human welfare without discrimination: Dr Tahir-ul-Qadri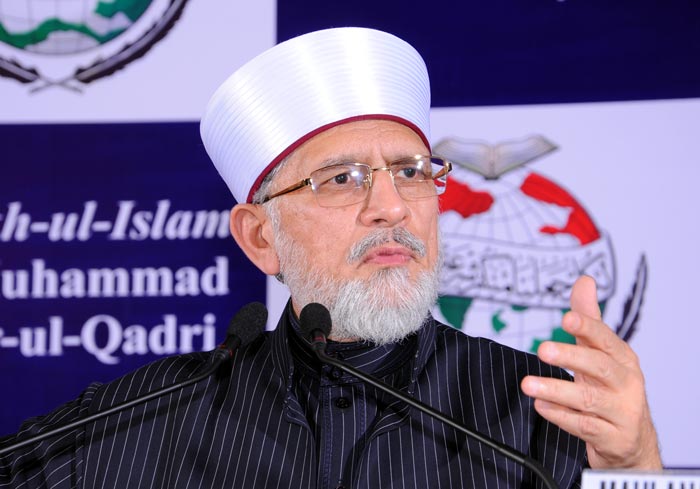 Minhaj-ul-Quran International (MQI) leader Shaykh-ul-Islam Dr Muhammad Tahir-ul-Qadri has said that Islam is a religion of human welfare and peace. He said that it enjoins upon its believers to help their fellow human beings without any discrimination of caste, creed, and colour. He said extending help to the suffering humanity is a great virtue, adding that everyone looks after their own well-being but great are those who dedicate their lives to better those of others. He said an ideal society is the one that looks after its most vulnerable sections of society and facilitate them in living a life of dignity.
Dr Tahir-ul-Qadri lauded the role played by Hafiz Ghulam Farid, Ishtiaq Hanif Mughal, Sanaullah Khan, and other officeholders of the Lahore chapter of MQI in lending a helping hand to the deserving during the corona pandemic. He said the Lahore chapter reached out to the people in acute need of support during the lock-down, stating that this passion for public welfare is worthy of being lauded. He said service to humanity is among the foremost human values in all societies.
Dr Tahir-ul-Qadri made these remarks in online interaction with the office-bearers of the Lahore chapter. Hafiz Ghulam Farid, Ishtiaq Hanif Mughal, Sanaullah Khan, Hafizullah Javed, Chaudhry Iqbal, Haji Amjad, Asghar Javed, Mian Mumtaz Hussain, and Rehan Chaudhry attended the online meeting. MQI Secretary General Khurram Nawaz Gandapur, Engr. Rafique Najam, and GM Malik were invited to the meeting as special guests.
President Lahore chapter Hafiz Ghulam Farid presented a three-year progress report and threw light on various initiatives such as organizational network, membership, welfare activities during the lock-down, etc. He told that Sanaullah Khan, president of MWF Lahore, worked hard day in and out to reach the deserving people along with his team during the corona pandemic. He also introduced the members individually and apprised Dr Qadri about their performance in their respective area of duty.
Dr Tahir-ul-Qadri appreciated the sincere efforts made by the officeholders of MQI Lahore and directed them to continue working for the suffering humanity for the pleasure of Allah.