Dr Tahir-ul-Qadri congratulates MWF on excellent arrangements on Eid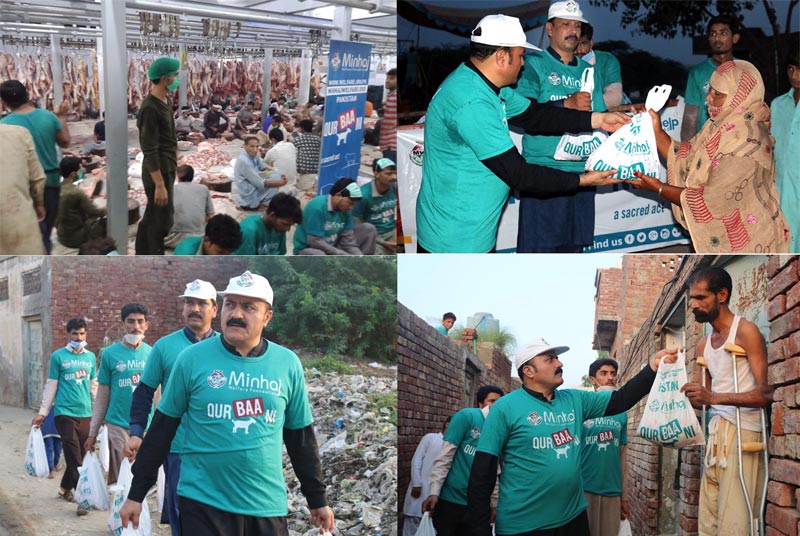 Minhaj-ul-Quran International (MQI) leader Shaykh-ul-Islam Dr Muhammad Tahir-ul-Qadri has congratulated Minhaj Welfare Foundation on making excellent arrangements for the collective sacrifice as well as the distribution of the meat among the deserving people during three days of Eid. He said sharing the happiness with the downtrodden sections of society is the essence of the sacrifice.
MWF Director Syed Amjad Ali Shah told that the animals were slaughtered at 50 places across the country including Lahore, Karachi, Faisalabad, Multan, and Azad Kashmir and the meat of the slaughtered animals was distributed among hundreds of thousands of the families. He said 4 million people were the recipient of the meat equivalent to the requirement of a day with a ratio of 5 to 10 kg.
MWF Director further told that a modern slaughterhouse was set up in Lahore and the meat of the sacrificed animals was sent to the needy and deserving within the minimum possible time. He said vans having chillers' facilities were used to transport the meat. He said special ice floors were prepared to keep the meat fresh at the distribution centres. He said that the volunteers of MWF went from door to door to distribute the meat.