20-day International Quranic Recitation Course launched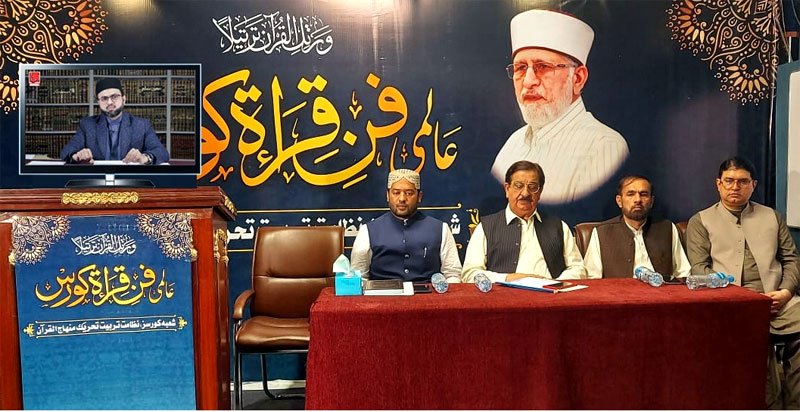 Addressing the inaugural ceremony of the International Quranic Recitation Course held under the banner of Directorate of Training of the Minhaj-ul-Quran International (MQI), Dr Hassan Mohi-ud-Din Qadri, Chairman MQI Supreme Council, has said that the Holy Quran is a manifesto of the entire humanity. He said the Divine Book is a treasure of wisdom and knowledge, stating that when we are connected with the Holy Quran, we not only become successful in this world but also in the hereafter.
Dr Hassan Mohi-ud-Din Qadri said that studying the Holy Quran with translation and understanding is binding on every Muslim. He said 'Tajweed-o-Qiraat' is knowledge as well as an art, adding that the learning of this art is inevitable to do justice to the essence of the recitation of Allah's Book. He said the recitation of the Holy Quran is the best source of getting knowledge, piety, and cleanliness. He said learning and teaching the Quran are acts of worship. He lauded the Directorate of Training for arranging a 20-day online course.
Chairman MQI Supreme Council said that he was pleased to learn that a thousand people have got themselves registered from the UK, USA, Africa, Canada, and South Asian countries and many more people are interested to join the course but this could not be possible due to technical hitches.
Dr Hassan Mohi-ud-Din Qadri congratulated Khurram Nawaz Gandapur, Prof Muhammad Saleem Chaudhry, Allama Ghulam Murtaza Alvi, Engr. Rafique Najam, Noorullah Siddiqui, Hafiz Saeed Raza Baghdadi, Mahmood Masood, Qari Allah Bakhsh Naqshbandi, and other organizers on the successful conduct of the online course.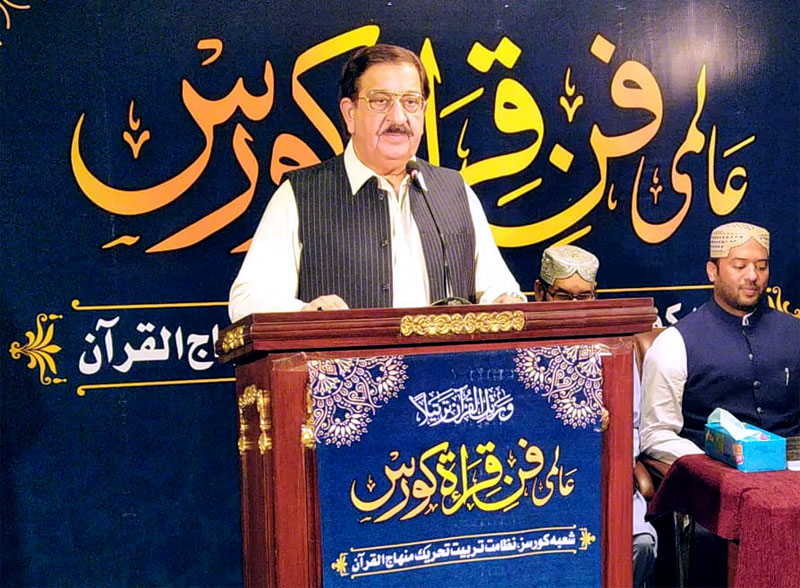 Khurram Nawaz Gandapur and Prof Muhammad Saleem also addressed the inaugural ceremony of the course. The proceedings of the program got underway with the recitation by Qari Allah Bakhsh Naqshbandi. Internationally known Naat Khawan Zaheer Ahmad Bilali had the honour to recite Naat, whereas Mahmood Masood conducted the proceedings.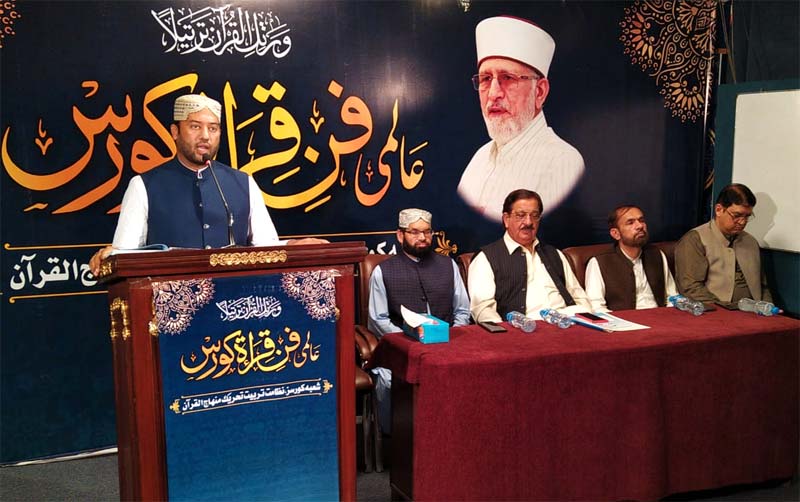 Director Courses Hafiz Saeed Raza Baghdadi briefed the Chairman MQI Supreme Council on the aims and objectives of the 20-day online course. He said the students will be taught about the technical and scholarly aspects of the reading and understanding of the Holy Quran. He said distinguished Qaris from Pakistan, Iran, and Egypt will deliver lectures to the participants of the course.