Dr Tahir-ul-Qadri expresses grief on rain-related losses in the country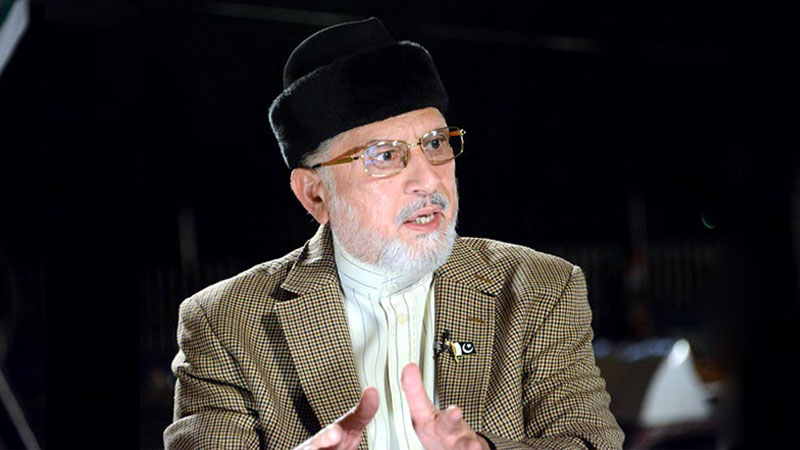 Minhaj-ul-Quran International (MQI) leader Dr Muhammad Tahir-ul-Qadri has expressed his deep sense of sorrow and grief on the losses in man and material suffered by people as a result of torrential rains that hit the country. He expressed his sympathies with the affected families and said the state should do everything to support the relief and rehabilitation of the families in distress. He asked the federal and provincial governments to utilize all resources to provide medical services to those affected by the rains.
Dr Qadri said the situation appears to be grim in many parts of Punjab, Karachi and Balochistan. He said heavy rains and floods have wreaked havoc. He prayed to Allah Almighty to rest the departed souls in peace and give courage and fortitude to the bereaved families to bear the loss of their loved ones. He also prayed for the early recovery of the injured.
Dr Tahir-ul-Qadri said some parts of Sindh and Balochistan have been affected by the heavy rains. He said the district administrations should go out of way to provide assistance to the affectees. He said the government should support the people whose crops and houses have been damaged in the rains. He asked the government to set up a separate fund for the help of the affected people.
Dr Qadri said the first principle of administration in the state of Madina is that the weak should not be left alone and they should be supported in every possible way. He also asked the welfare organizations and resourceful people to come forward and lend a helping hand. He passed on directions to Minhaj Welfare Foundation to help the affected families.