Dr Tahir-ul-Qadri's special message on Independence Day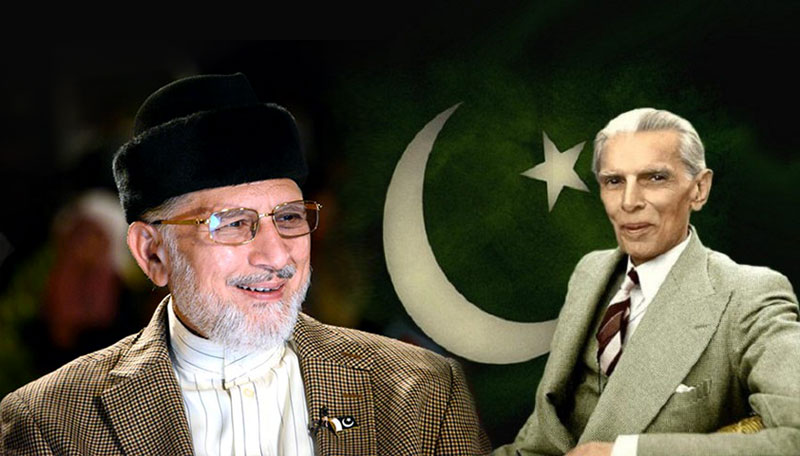 Minhaj-ul-Quran International (MQI) leader Shaykh-ul-Islam Dr Muhammad Tahir-ul-Qadri has congratulated Pakistanis living in the country as well as abroad on the country's independence. In a special message on the occasion, he said that Pakistan is home to millions of Pakistanis. He said the country was achieved after untold sacrifices. He said every citizen will have to be granted rights to education, health, employment, and justice without any discrimination so that they can enjoy the fruits of freedom.
Dr Qadri said unless the downtrodden sections of society get their constitutional rights, the purpose of the establishment of Pakistan will remain unfulfilled. He said the youth must act upon the Quaid-i-Azam's motto of unity, faith, and discipline in order to lead a successful life. He said that Pakistan can become a prosperous and honorable country by leveraging the golden principles espouses by our great Quaid.
Dr Tahir-ul-Qadri said that open and hidden enemies of Pakistan are undermining its foundations by promoting extremism and sectarianism, adding that they are particularly targeting our youth by embroiling them in unproductive and meaningless debates with an express aim to make them waste their energies and precious time. He said it was the importance of time and its best use that made Muhammad Ali Jinnah sit on the pedestal of the Quaid-i-Azam. He asked the youth to make a vow to value time and dedicate themselves to knowledge learning and research. He added that educated and aware youths are the secure future of Pakistan.