Saudi Arabia has stood by Pakistan through thick & thin: Dr Tahir-ul-Qadri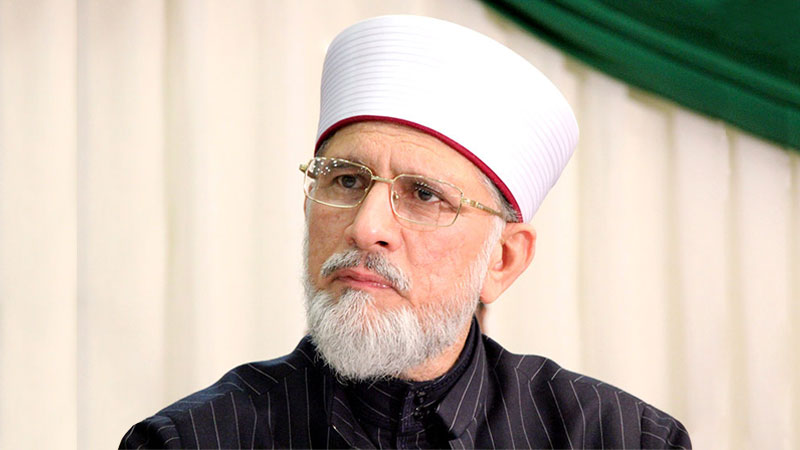 Minhaj-ul-Quran International (MQI) leader Shaykh-ul-Islam Dr Muhammad Tahir-ul-Qadri has said that Saudi Arabia and Pakistan have enjoyed time-tested brotherly relations based on mutual respect and unanimity of views on issues of shared interest for the last seven decades. He said Saudi Arabia came to Pakistan's rescue during our difficult times, adding that there are no contentious issues between the brotherly countries that cannot be resolved through frank dialogue.
In a statement, Dr Tahir-ul-Qadri asked the government of Pakistan to approach the bilateral issues with wisdom and patience. He said the brotherly relationship between Islamabad and Riyadh is way above the normal diplomatic, and political relations, rooted as they are in brotherhood and shared faith. He said a cold relationship with the allies is not in the interest of Pakistan and the region.
The MQI leader said there is no need to increase tension, adding in the same breath that the matters should be settled as early as possible in whichever way it is possible. He said that unnecessary commentary and statements on the Saudi-Pakistan relationship should be avoided nor should this sensitive diplomatic matter be the subject of public discussion. He warned that an unwise and hurried approach can lead to more difficulties, which is not appropriate. He said that we expect that the government understands the critical nature of the matter and employs wisdom, sagacity, and a positive mindset to deal with the issues with the brotherly country.