Want further empowered Majlis-e-Aamila & Majlis-e-Shura: Dr Tahir-ul-Qadri
I am transferring my authorities, in all matters of MQI, to the Supreme Council of Minhaj-ul-Quran International. The Supreme Council will continue to take my affirmation regarding its decisions.

— Dr Tahir-ul-Qadri (@TahirulQadri) September 6, 2020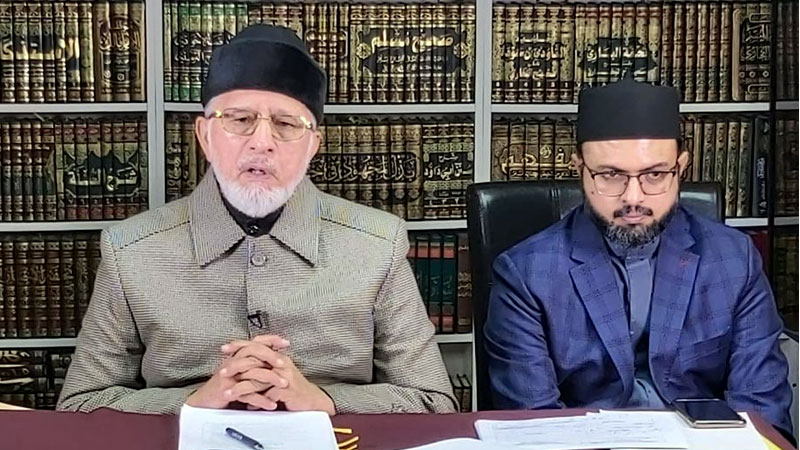 Addressing a meeting of the Majlis-e-Aamila held on September 5, the founding leader of Minhaj-ul-Quran International (MQI) Shaykh-ul-Islam Dr Muhammad Tahir-ul-Qadri has said that he wants to see the Majlis-e-Aamila and Majlis-e-Shura evolve into institutions of meaningful consultation. He said keeping this goal in view, the structure of these constitutional bodies is being changed. He said he is going to transfer all his powers not to an individual but to the Supreme Council in his life, stating that the Council, a high-powered institution, is composed of members from Pakistan as well as abroad. He said that the Supreme Council will keep getting all its decisions endorsed by him.
Dr Tahir-ul-Qadri said that once the Supreme Council takes a decision on any matter in line with the laid-down procedure as per the Constitution, it will be final and criticism on the unanimously taken decisions at the forum of the Supreme Council will be mischief. He said MQI has been making earnest efforts for intellectual, spiritual, moral, and social awareness and reform. He said it has achieved milestones during the past decades. He said the Constitution of MQI was drafted in 1980s in accordance with the objective conditions of Pakistan.
Dr Qadri said the organizational network of the MQI has spread far and wide, adding that the amendment to the Constitution in line with the expansion of the organization and contemporary realities is need of the hour. He said he would have a detailed discussion with Majlis-e-Shura about the proposed amendments in the MQI constitution in its meeting on September 6.
Dr Hassan Mohi-ud-Din Qadri, Chairman MQI Supreme Council, was also present in the meeting.