International Mawlid-un-Nabi ﷺ Conference to be held at Minar-e-Pakistan: Dr Hassan Mohi-ud-Din Qadri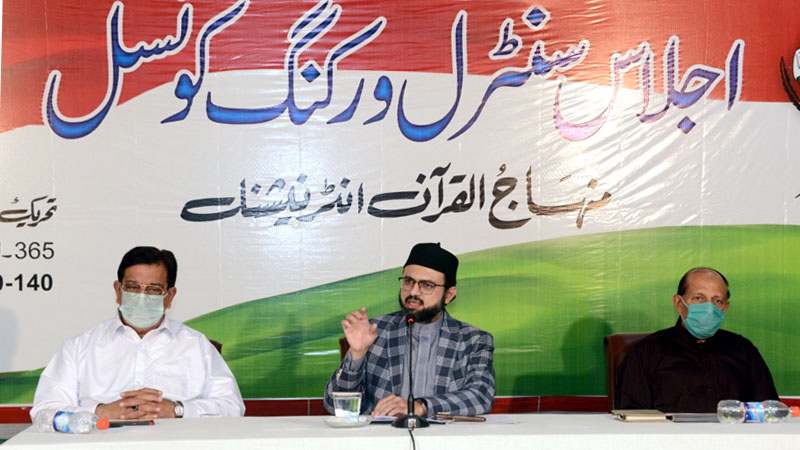 Addressing the meeting of the central working council, Chairman MQI Supreme Council Dr Hassan Mohi-ud-Din Qadri has said the International Mawlid-un-Nabi ﷺ Conference will be held at Minar-e-Pakistan and the SOPs will be implemented in letter and spirit. He said MQI is a great blessing of Allah Almighty in this day and age marked by mischief. He announced to celebrate the 40th foundation-day of MQI with traditional fervor, stating that the services and contributions of MQI will be highlighted. He said full-blown social media activity will be carried out on October 17 and a week of activities will be celebrated to project the work of MQI. He asked social media activists to write blogs detailing their observations and experiences. He further added in the same breath that these blogs should be made viral.
Dr Hassan Mohi-ud-Din Qadri further said that a spiritual mentor does not leave his follower alone and dejected. He said a true disciple does not waver in his belief. He asked the MQI workers to have firm faith, adding that MQI is a universe in which the sun of knowledge, research, brotherhood and love, purification of heart and reform of society does not set.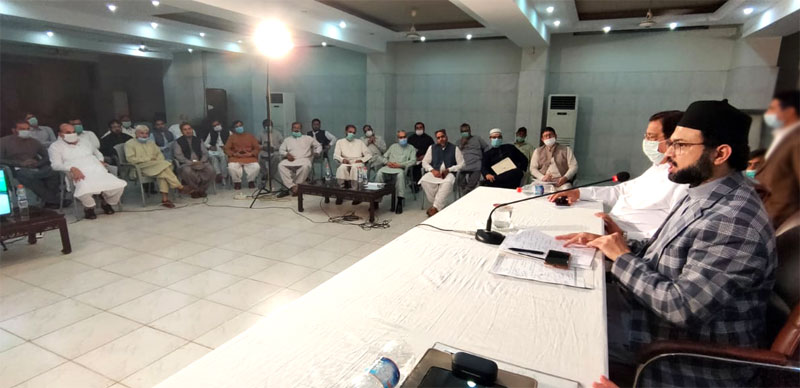 The meeting of the central working council was held under the chairmanship of Secretary General Khurram Nawaz Gandapur that was attended by Dr Hassan Mohi-ud-Din Qadri, Brig (r) Iqbal Ahmad Khan, Allama Rana Muhammad Idrees, Noorullah Siddiqui, GM Malik, Jawad Hamid, Haji Manzoor Hussain, Sohail Ahmad Raza, Saeed Shah, Rana Fayyaz, Shahid Latif, Shahzad Rasool, Sarfraz Shah, Muhammad Sanaullah, Ms. Farah Naz, Allama Minhaj-ud-Din, Arif Chaudhry, Raja Zahid Mahmood, Hafiz Ghulam Farid, Allama Mir Asif Akbar, Naeem-ud-Din Chaudhry, Ishtiaq Hanif Mughal, Tayyab Zia and others.
The meeting lauded the efforts of the Directorate of Training and Dawah on the successful conduct of the training programs. It also deliberated on the organizational infrastructure to further improve the performance of the organizations. Brig. (r) Iqbal Ahmad Khan, Khurram Nawaz Gandapur, Engineer Muhammad Rafique Najam, Farah Naz and Sidra Karamat presented the proposals in this regard.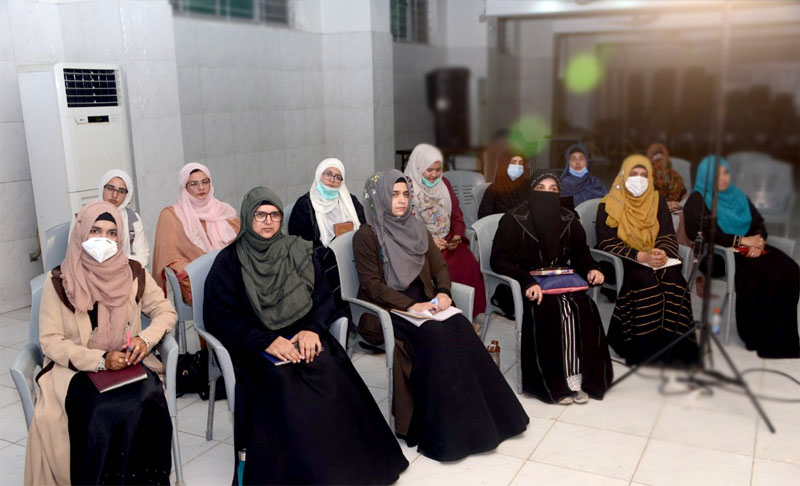 Naib Nazim-e-Aala Media Affairs Noorullah Siddiqui told the house that the work on a mega project has been initiated under which the published books of Shaykh-ul-Islam will be rendered into audiobooks. He said the project is being overseen by Chairman MQI Supreme Council Dr Hassan Mohi-ud-Din Qadri. He said the services of Sahibzada Tasleem Ahmad Sabri have been hired to prepare an audiobook and recording will soon be started in the state-of-the-art studio of Minhaj University Lahore. He said special software is being designed for the facilitation of the readers of audiobooks. He said the foundation-day of MQI will be celebrated on October 17 with traditional fanfare.
Central PAT president Qazi Zahid Hussain, Muhammad Farooq Rana and Col (r) Muhammad Mubashir attended the meeting online. Dr Hassan Mohi-ud-Din Qadri enquired after each and every one of the participants of the meeting individually.
The members of CWC expressed their gratitude to Dr Tahir-ul-Qadri for checking on them during the days of coronavirus almost on daily basis. While paying their tributes, they said they had leadership that loves its workers like an affectionate father and looks after them. They said MQI members acted like a well-knit family during the challenging corona times and interacted with one another. They said it was a great demonstration of Islamic brotherhood and empathy.