MQI promoting peace & interfaith harmony through digital media tools: Dr Hassan Mohi-ud-Din Qadri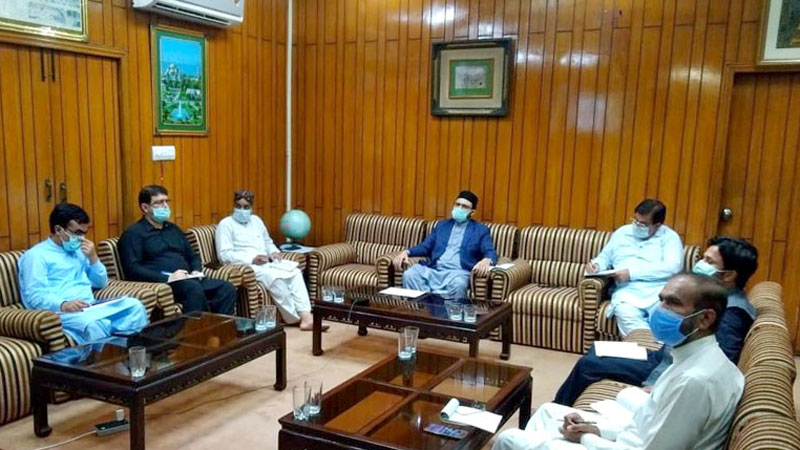 A special meeting took place at the central secretariat to review the targets of Vision 2025 with Chairman MQI Supreme Council Dr Hassan Mohi-ud-Din Qadri in the chair. Addressing the participants, he said that MQI has become an active member of the digital world. He said that social media has practically transformed the world into a global village with the result that everyone has been integrated with the global communication network in ways more than one. He said all tools of the digital media have been leveraged by MQI to promote the message of peace, love, and interfaith harmony and to craft consensus against terrorism, extremism, and sectarianism. He asked the officeholders to keep themselves updated on the use of contemporary technology for the effective dissemination of their message.
The meeting was attended by Khurram Nawaz Gandapur, Engineer Muhammad Rafique Najam, Sardar Shakir Mazari, Allama Rana Muhammad Idrees, Noorullah Siddiqui, Chaudhry Irfan Yousaf, Mansoor Qasim Awan, Sidra Karamat, Ayesha Mubashir, Umme Habiba Ismail and Aneela Dogar.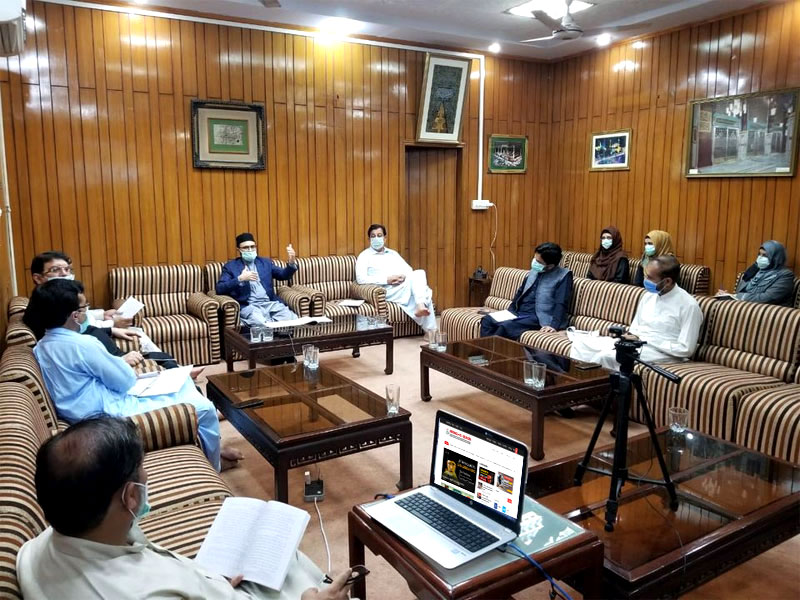 The meeting deliberated on the activities of MQI, and the future course of action in addition to the targets contained in Vision 2025. Dr Hassan Mohi-ud-Din Qadri said that no other organization is unable to present an example of effective use of social and digital media as was done by all forums of MQI during the Covid period. He particularly congratulated Minhaj Women League that set the precedent by holding the first online training session which was followed by other forums.
Minhaj University Lahore, College of Shariah and Islamic Sciences and Minhaj Women College continued the educational activities uninterrupted during the Covid and thus they set up an example of dedicated service to the community in the private sector. Dr Hassan congratulated the management of these educational institutions on their excellent performance.
Chairman MQI Supreme Council also appreciated the role played by IT Department, MIB, Minhaj TV, Social Media Department and Media Cell on their contribution to digitally propagating the message of MQI during these extraordinary times.
All officeholders and staff members attended the organizational meeting by wearing masks and followed SOPs. Dr Hassan said the corona pandemic has not ended yet and directed for the strict implementation of all SOPs in the central secretariat.
The matters relating to further improvement in a membership drive and organizational matters came under discussion. Chairman MQI Supreme Council lauded all forums for increasing the number of spiritual gatherings and Halqa-e-Durood and said that these efforts are praiseworthy. He further directed for working out a schedule of online meetings with zonal organizations. The meeting ended with Dua.