Covid-19 to end only when the vaccine is available: Dr Tahir-ul-Qadri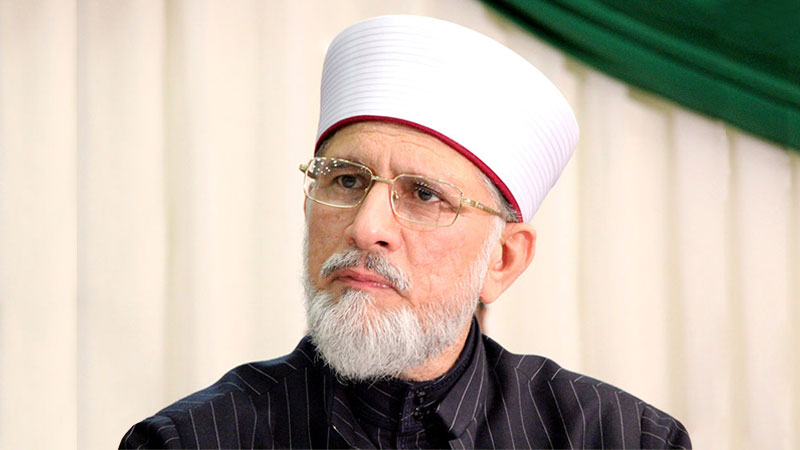 Addressing a meeting of an advisory council, MQI founding-leader Shaykh-ul-Islam Dr Muhammad Tahir-ul-Qadri has said that the government alone cannot deal with the ramifications of Covid-19. He said that people need to listen to what the authorities are saying to limit the spread of the virus and implement the standard operating procedures. He said it is wrong to describe the incidence of the virus in phases. This disease has been there from day one and has been wreaking havoc on human lives around the world. He said the countries that did not take the SOPs seriously suffered grievous losses, adding that it is due to the careless attitude that the virus is becoming stronger by the day with greater potential to cause destruction.
Dr Tahir-ul-Qadri said that there is a need to keep the serious issue of Covid-19 separate from the cheap and non-serious politicking. He said the pandemic cannot be eliminated unless its vaccine is available in the market. He said that it is too early to say anything for sure as this epidemic can stay for a year or so.
MQI leader said that the developed and rich countries have the economic cushion to afford the losses caused by relaxation in the SOPs but Pakistan is not in a position to provide economic relief to people at a large scale due to its weak economy. Therefore, he stressed that is important that we exercise utmost precaution.
Dr Tahir-ul-Qadri further said that the Covid-19 pandemic is also giving birth to economic and psychological issues and there is a need to have a strategy in place to address them as well. He said that given the threat levels posed by the virus and the instructions of the experts, we have strictly implemented SOPs at the MQI secretariat and all affiliated institutions. He said social distancing and masks have been made mandatory for the leaders, and staff members.
---
---