Condolence reference held for late Haji Muhammad Rasheed Qadri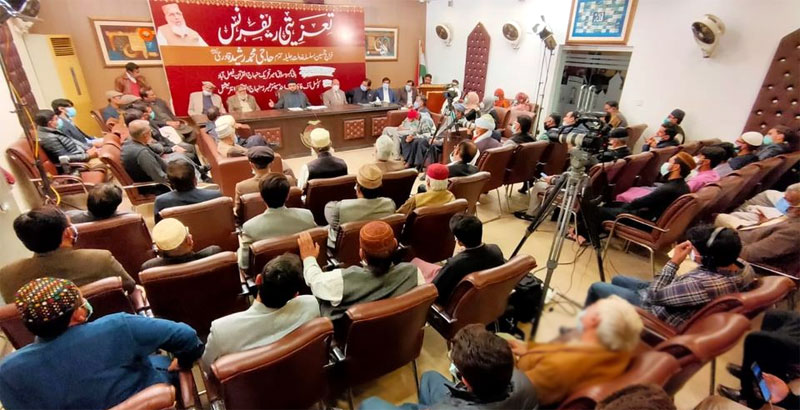 Council of Founding & Senior Members, MQI, hosted a condolence reference at the central secretariat to pay tributes to the services of late Haji Muhammad Rasheed Qadri, former Amir and the founding member of MQI. He was included in the closest disciples of Qudwat-ul-Awliya Sayyiduna Tahir Ala-ud-Din al-Qadri, al-Gilani, al-Baghdadi, the spiritual patron of MQI as well as among the close confidants of Shaykh-ul-Islam Dr Muhammad Tahir-ul-Qadri.
Chairman MQI Supreme Council Dr Hassan Mohi-ud-Din Qadri chaired the condolence reference. Qari Syed Khalid Hameed Kazmi recited from the Holy Quran whereas Wasi Haider recited the Naat.
Addressing the reference through an audio link, Shaykh-ul-Islam Dr Muhammad Tahir-ul-Qadri said that Allah Almighty creates feelings of respect and reverence in the hearts of people for those who dedicate their lives for the service of humanity. He said that great rewards and honors await those who love humanity. He said that sincere individuals are the asset of organizations and movements.
Dr Tahir-ul-Qadri paid rich homage to late Haji Muhammad Rasheed on his contributions and services for MQI and said he was an honest, dignified, and reliable companion as well as patriotic Pakistani and the lover of the Holy Prophet (pbuh).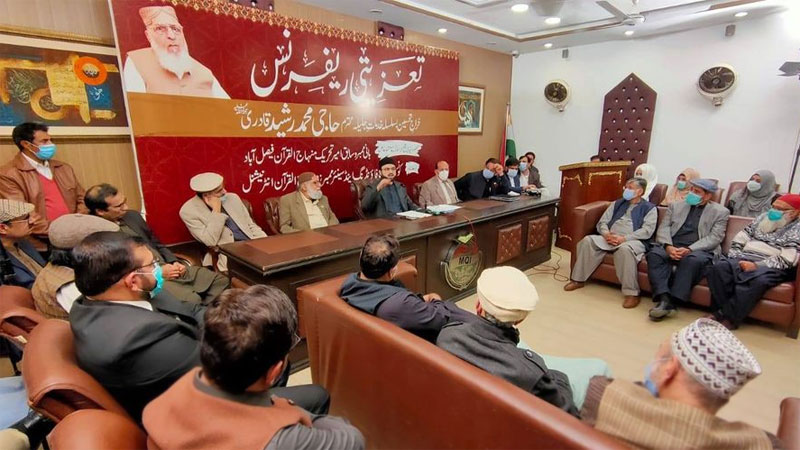 Chairman MQI Supreme Council Dr Hassan Mohi-ud-Din Qadri said in his speech that Haji Muhammad Rasheed Qadri had an excellent character, and morality and already treated people with affection and respect. He was an active member who was also keen to help others selflessly.
Khurram Nawaz Gandapur, Secretary-General MQI, stated in his remarks that the late Haji sahib was a great asset of MQI and an equally amazing human being. He said his services will be remembered for a long time to come.
GM Malik, Mian Kashif, Mian Abdul Qadir, Haji Muhammad Amin Qadri, Shahzad Rasool Qadri, Bashir Qadri, Prof Dr Muhammad Fayyaz Sheikh, the son of the late Haji sahib, and Sheikh Muhammad Asad Qadri also expressed their views in the condolence reference. They appreciated his services and stated that he also supported the truth and would not shy away from the principled positions he took.
The distinguished participants of the reference included Jawad Hamid, Haji Imdadullah Qadri, Haji Muhammad Saleem Qadri, Haji Muhammad Ishaq, Sardar Fatehullah Khan, Haji Muhammad Ilyas, Rana Muhammad Shakeel, and others. The prayer ceremony was attended by central, provincial, and district leaders of MQI.