Sufis are torchbearers of peace and love: Dr Tahir-ul-Qadri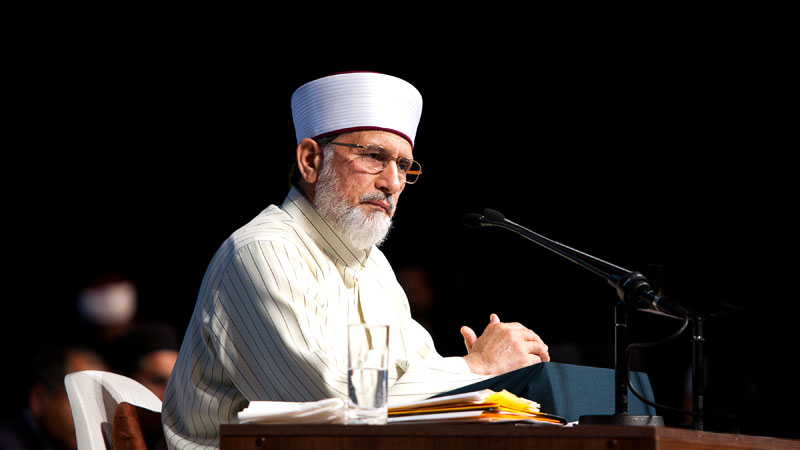 In a statement on the 809th 'Urs' of Hazrat Khawaja Moin-ud-Din Chishti Ajmeri (R.A), MQI founding leader Shaykh-ul-Islam Dr Muhammad Tahir-ul-Qadri has said that the Sufis such as Khawaja Ghareeb Nawaz played a great role as a moral, spiritual and social reformer for the spread of Islamic teachings. H said that Hazrat Khawaja Moin-ud-Din Chishti (R.A) was a towering spiritual personality of his times who left a deep influence in the sub-continent.
Dr Tahir-ul-Qadri said that Khawaja Ghareeb Nawaz was not only a mystic but also had a vast knowledge of Islamic law and Shariah. He spent his whole life in the service of Islam and humanity. He said that the establishment of the Islamic empire and its consolidation in the sub-continent owed itself to the services to Khawaja sahib. He spread the light of knowledge and faith through his efforts.
Shaykh-ul-Islam paid rich tributes to Khawaja Ghareeb Nawaz and said that his life was characterized by excellence in faith and morality, love of humanity, selflessness, and respect for all. He inspired hundreds of thousands of people with his life and teachings. He said that Khawaja Moin-ud-Din Chishti Ajmeri (R.A) spent time at the shrine of Data Ganj Baksh (R.A) to get spiritual enlightenment.
Dr Tahir-ul-Qadri congratulated the followers of Khawaja Ghareeb Nawaz on his 'Urs' and said that they should act upon his teachings of love, moderation, and peace. He said the teachings of the Sufis can go a long way in putting an end to the scourge of terrorism and extremism.