Precaution is a must against the ongoing threat of Covid-19: Dr Tahir-ul-Qadri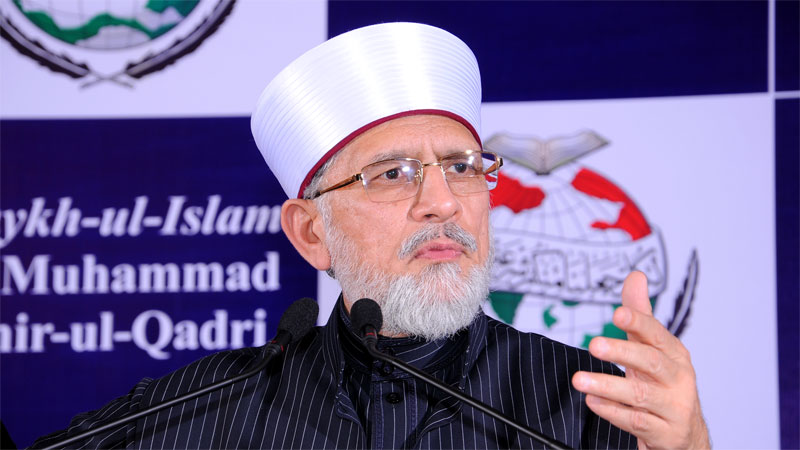 MQI founding-leader Shaykh-ul-Islam Dr Muhammad Tahir-ul-Qadri has said that the Covid-19 pandemic is still raging across the world, as the virus continues to wreak havoc, therefore, it is important all care is taken to observe all precautions. He instructed the MQI workers in Pakistan as well as overseas and all the institutions under the MQI umbrella not to show any laxity on this count. He said that precious human lives are being lost to Covid-19 in Europe and American as well as Pakistan. He said that data shared by the authorities show how scores of people are dying daily. He said that since all commercial activities have been restored and the educational institutions have been opened, it is therefore essential that people exercise greater precaution. He said that it is the responsibility of teachers and parents to educate the students about the looming threat in our midst and highlight the importance of cleanliness.
Dr Tahir-ul-Qadri stated that Islam is the only divine religion that has described cleanliness as half of the faith. He said that if divine instruction is acted upon in letter and spirit, environmental pollution and other diseases can be got rid of.
Shaykh-ul-Islam gave special directions to the administration of the central secretariat to implement the strict measures. He said that unnecessary outings should be curtailed, masks should be worn and hands should be washed again and again. He said that saying prayers five times a day presents the best strategy to protect oneself from Covid-19. He said that those who feel the symptoms of the virus should immediately isolate themselves from others.