Dr Tahir-ul-Qadri to give a special talk on new curriculum of Nizam-ul-Madaris on March 17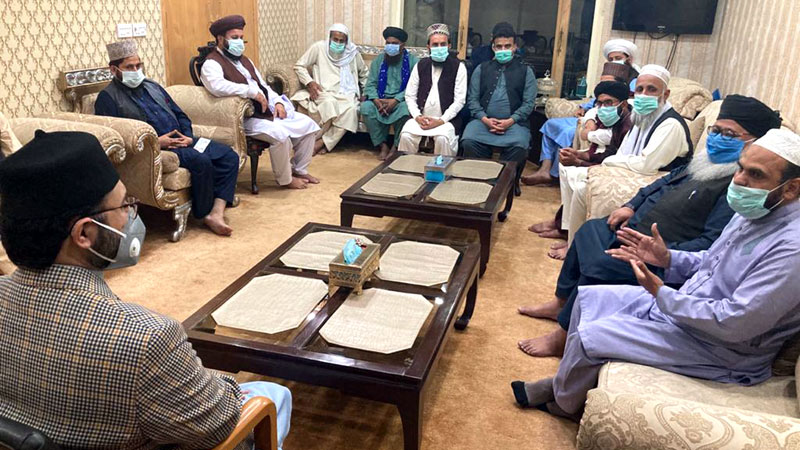 Chairman MQI Supreme Council Dr Hassan Mohi-ud-Din Qadri has said that the restoration of the academic and training role of the religious seminaries is our foremost priority. He said that the changes in the curriculum in line with the contemporary requirements are inevitable with the objective to make students productive and patriotic members of society. He said that religious Madaris are the protector of the foundational thought and playing important role in the increase in the literacy rate.
Dr Hassan Mohi-ud-Din Qadri made these remarks while talking to a delegation of religious scholars. He said that Shaykh-ul-Islam Dr Muhammad Tahir-ul-Qadri will deliver an important talk about the new syllabus of Nizam-ul-Madaris Pakistan on March 17. He said that hundreds of thousands of students are getting an education from religious seminaries. He said that they need to be taught such a curriculum as enables them to contribute to national development according to their capacities.
The delegation of the religious scholars consisted of Nazim-e-Aala Nizam-ul-Madaris Pakistan Dr Mir Asif Akbar, Maulana Iftikhar Ali Shah, Mufti Riaz Ahmad Mehrvi, Maulana Waseem Shaukat Saifi, Maulana Adnan Sialvi, Maulana Muhammad Khan Faridi, Maulana Rahmatullah Siddiqui, Maulana Irshad Madani, Maulana Zafar Hayat Sialvi, Syed Muhammad Ahmad Shah, Qari Muhammad Riaz, Maulana Gulzar Ramzan, Maulana Saleem Sialvi, Qari Habib Zafar Sialvi and Muhammad Abdullah.