Nizam-ul-Madaris to perform academic duties in line with national laws: Dr Hassan Mohi-ud-Din Qadri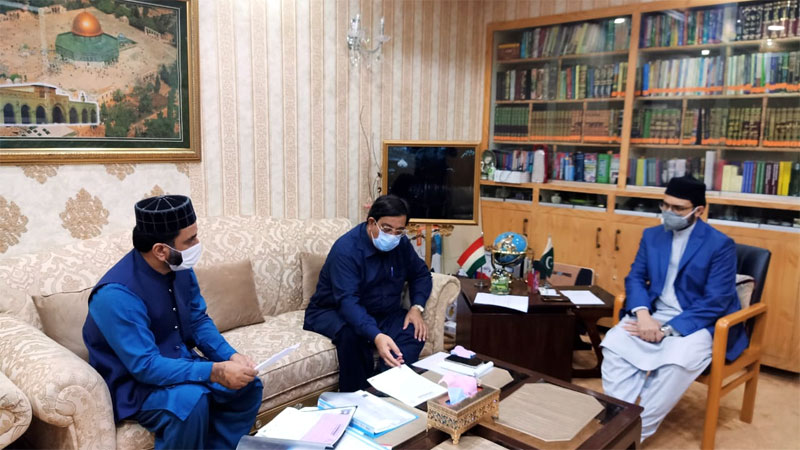 Chairman MQI Supreme Council has said that Nizam-ul-Madaris Pakistan will impart education not only in the religious sciences but also in contemporary subjects. He said that a syllabus informed by the modern-day realities and requirements has been designed which is available for online study and review.
Dr Hassan Mohi-ud-Din Qadri said that MQI is a global movement dedicated to the idea of promoting knowledge, good deeds, and the revival of Islam. He said that the new syllabus of Nizam-ul-Madaris Pakistan is Dr Tahir-ul-Qadri's gift for the nation.
Nazim-i-Ala Khurram Nizam Gandapur, Nazim-i-Ala Nizam-ul-Madaris Pakistan Allama Mir Asif Akbar, Dr Mumtaz-ul-Hassan Barvi, and Secretary Information Noorullah Siddiqui were also present on the occasion.
Allama Mir Asif Akbar presented a report of the religious seminaries that have accredited themselves with Nizam-ul-Madaris Pakistan.
Dr Hassan Mohi-ud-Din Qadri stated that we will transform the religious seminaries into the centers of knowledge creation, training, and service to Islam and Pakistan. He expressed his satisfaction on the registration process of the religious seminaries and stated that Nizam-ul-Madaris Pakistan will play its academic and instructional role in line with the national laws of the country.