Ghazwa-e-Badr is the believers' day of success: Shaykh-ul-Islam Dr Muhammad Tahir-ul-Qadri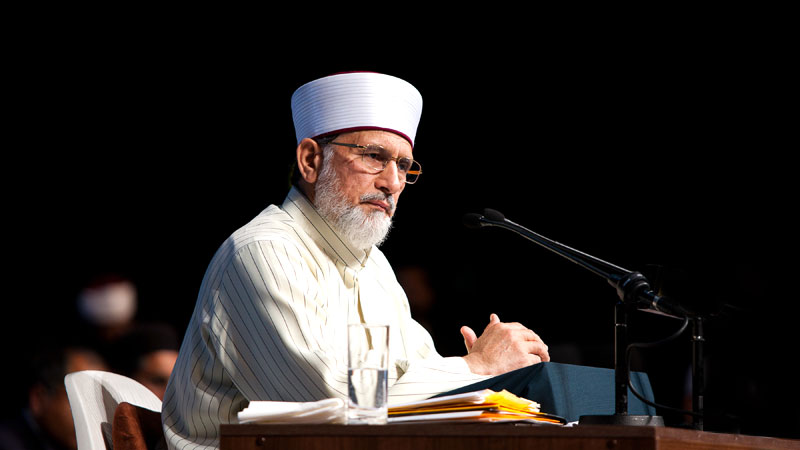 MQI founding-leader Shaykh-ul-Islam Dr Muhammad Tahir-ul-Qadri has said that the message of Ghazwa-e-Badr is that the success in this world and the world hereafter lies in the absolute obedience of Allah Almighty and the Holy Prophet (pbuh). He said that Allah Almighty has called Youm-e-Badr as Youm-e-Furqan, a day that distinguishes truth from the falsehood. It is also the day when the believers got phenomenal success and carried the day against heavy odds. It is the day when the idols of intransigence, and arrogance were demolished and Allah endowed success on the believers who obeyed their Amir.
Dr Tahir-ul-Qadri made these remarks while addressing an intellectual sitting organized by Minhaj-ul-Quran Ulama Council in connection with the epoch of Ghazwa-e-Badr. He said that if we act upon the teachings of the Holy Prophet (pbuh) today, the support from the unknown will reach us. He further said that we should beseech Allah to give us the kind of faith that the companions of the Holy Prophet (SAW) who fought in the Ghazwa-e-Badr possessed.
Central President Ulama Council Haji Imdadullah Qadri, Allama Mir Asif Akbar, Allama Ishfaq Chishti, Mufti Khalil Hanfi, Allama Usman Sialvi and others were present on the occasion.