Journalism's role is vital in the protection of human rights: Shaykh-ul-Islam Dr Muhammad Tahir-ul-Qadri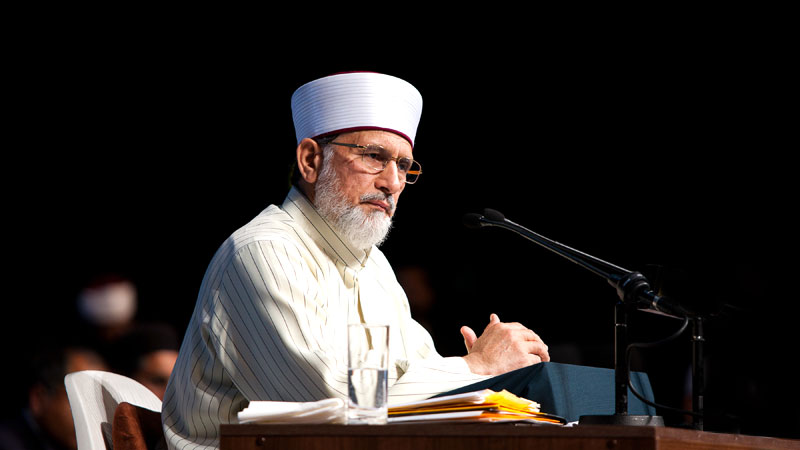 MQI founding-leader Shaykh-ul-Islam Dr Muhammad Tahir-ul-Qadri has said that journalism is an important department to ensure equality, freedom of expression, inviolability of an individual and the protection of human rights. He said that journalist community has paid the price in every age for speaking truth to power and asking difficult questions. Some journalists have laid down their lives in the line of duty. He said that those associated with the field of media and journalism have waged unrelenting struggle for the protection of national security, promotion of real democracy, supremacy of law and pointed out systematic faults and loopholes. He said that media is the institution of the last resort for people who have knock on its doors to raise voice when all other doors are shut on them. He said that media has always raised voice for collective rights of the masses.
In a special message to pay tributes to the sacrifices of journalistic community on World Press Freedom Day, Dr Tahir-ul-Qadri said that media, like other walks of life, has faced a lot of pressure by the vested interests that are not happy with its role. He said that efforts are afoot to cripple media through different measures including economic strangulation. He said that those who stand up to intimidation and oppression and convey the truth to people despite threats to their lives are pride of the nation, adding that such journalists and media persons are benefactor of society.
Dr Tahir-ul-Qadri said that journalists put their lives in danger and bring out the truth. He said that reporting has become very hazardous calling in modern times. He said when the interests are heart, those doing so are considered fair target. He said that journalism has always played a responsible role in creating a sense of nationhood during times of crises such as natural disasters and provided timely and accurate information to the people.
MQI leader said that the world in general and Pakistan in particular are trying to grapple with deadly corona virus today. He said that it is important that the people are continually reminded of the need for compliance with SOPs to keep themselves and their loved ones safe, adding that media's role is central in this endeavour. He said that some elements bring a bad name to the field of journalism when they use it for petty gains. He asked journalistic bodies to hold such people to account.