Helping the poor is the obligation of the rich: Dr Hassan Mohi-ud-Din Qadri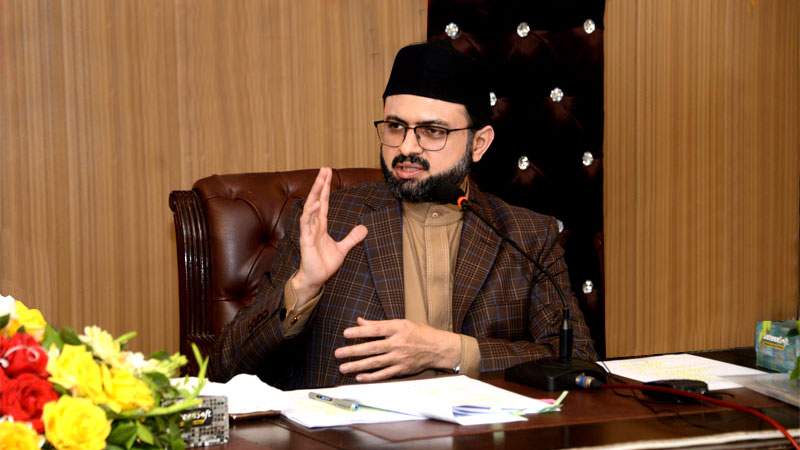 MQI Supreme Council Chairman Dr Hassan Mohi-ud-Din Qadri has said that extending a helping hand to the needy and destitute is obligatory on those who have resources. He said that the provision of financial support to the people with respect who have been left behind in the race of life is Sunna of the Holy Prophet (pbuh). He said that the establishment of exemplary brotherhood between Ansar and Mohajreen on the occasion of the migration to Madina is a splendid reference point that is worthy of emulation.
Dr Hassan Mohi-ud-Din Qadri congratulated Minhaj Welfare Foundation on successfully distribution foodstuff among the deserving in the holy month of Ramadan and expressed his extreme happiness on this act of public welfare.
Syed Amjad Ali Shah, country director of MWF, presented a report about the distribution of food among the deserving people and said that the quality food has been distributed among the people. He said that the whole month-long exercise was carried out under the supervision of MWL Secretary General Khurram Nawaz Gandapur. He further informed Chairman MQI Supreme Council that SOPs were fully complied with in view of the ongoing pandemic in the country. He said that the distributional network was extended to major cities of Pakistan in order to avoid large gatherings.
Chairman MQI Supreme Council said on the occasion that Shaykh-ul-Islam not only highlighted the need for spiritual reform and propagation of moral religious and moral values but also set up institutions dedicated to the character-building, and imparting of education and training to the youth. He said MWF is the lead organization under MQI that is running various welfare-related initiatives across the country. He said that MWF has been at the forefront of efforts to help the Covid affectees as well.