Dr Hussain Mohi-ud-Din Qadri's research proposes ways to control environmental pollution in Lahore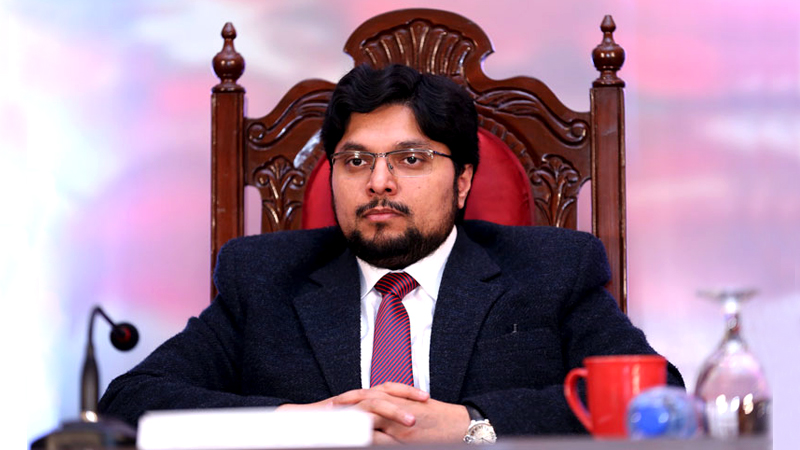 Dr Hussain Mohi-ud-Din Qadri, Deputy Chairman BoG of Minhaj University Lahore, has carried out research on the increasing levels of environmental pollution in Lahore and its mitigation strategy. According to this research, 27 thousand tonne of litter and solid waste is produced due to the frequenting of the major shrines of Lahore by the visitors, which in turn, produces landfill gas to the tune of 4.3 million cubic feet. This quantity of gas is equal to the carbon dioxide that is generated from the burning of 130.688 million gallons of diesel.
Dr Hassan Mohi-ud-Din Qadri said that research has found out that the shrine of Hazrat Data Ali Hajveri (RA) is visited by as many as thirty thousand to forty thousand people every day and these visits produce around 25 tonne of litter every day, whereas the number of pilgrims visiting the shrine on Thursday goes up to sixty to seventy thousand. He said that around 1 million people from across the country and abroad come to the shrine during the days of 'Urs' and 1.93 tonne of food is cooked and distributed for these pilgrims and the poor, adding that other solid waste generated in the Lahore city is additional. He said that there is no proper arrangement to dispose off this quantity of solid waste. He highlighted the need for a sustainable mechanism to take care of the pollution from the collection of such large quantities of solid waste.
Listing the steps to tackle the problem which is becoming urgent by the day, Dr Hussain Mohi-ud-Din Qadri said that there is a need to educate the visitors about the seriousness of the environmental issue. He said that there are explicit Islamic teachings about the environmental pollution. He said that the pilgrims must be asked to produce the minimum of solid waste and then put it into the dustbins instead of littering it around. He further stated that the solid waste can be recycled instead of being dumped into the ground that can be converted into usable manure through a composite bioreactor, adding that the initial estimate of this bioreactor is about Rs. 13 million. He said that this expense can be met by the money collected at the shrines, which according to an estimate, is Rs. 300 million per annum.
Deputy Chairman, BoG, said that this bioreactor will produce a manure to the tune of 13 thousand tonne, which can fetch Rs. 13 corer and 69 lac in annual income, whereas the operating cost will not go beyond 2.5 million. He said that since all the shrines fall under the Auqaf Department, therefore enough land is available where these composite plants can be installed and the process of producing manure can be started easily. He further said that the project will produce 700 jobs additionally.