Education is the only way forward for progress: Dr Hussain Mohi-ud-Din Qadri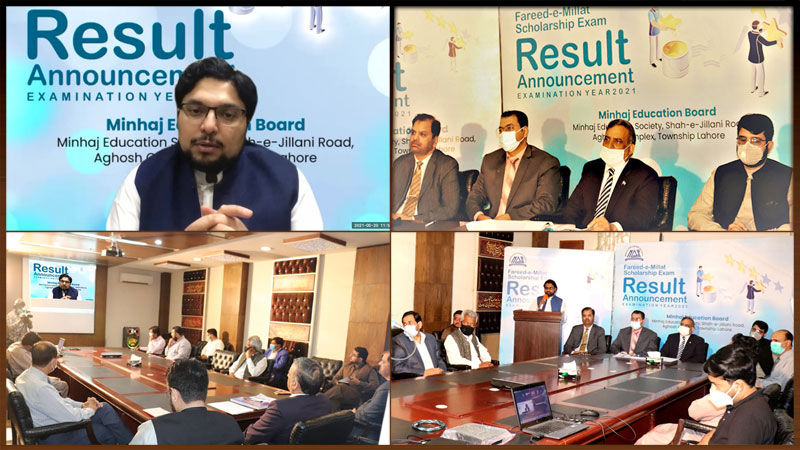 Addressing the Farid-e-Millat Scholarship Award ceremony, Dr Hussain Mohi-ud-Din Qadri, Chairman of Minhaj Education Society and President MQI, has said that education offers the only way forward for progress of the country. He said that the educational institutions working under the banner of MQI are imparting both quality but affordable education as well as moral training to the students. He said that the award of merit scholarships to the deserving but talented students is helping the poor parents realize the dream of giving higher education to their children.
Dr Hussain Mohi-ud-Din Qadri congratulated the students who received the scholarships, their parents and teachers. He credited their success to the phenomenal hard work put in place by the students with active support of their teachers and parents. He said that hard work never goes unrewarded, adding that this recognition of the students is also a matter of great motivation for others to follow their talented fellows and try to win these scholarships in the coming year.
Dr Saji Mahmood Shahzad, Managing Director of Minhaj Education Society, also spoke on the occasion and said that the educational institutions of MQI are playing their religious and national responsibility for educated society. He said that the schools working as part of MES are not only instrumental in the increase of literacy rate but also providing job opportunities.
More than a thousand students belonging to Minhaj Group of Schools attended the ceremony. Among the students who won scholarship in different classes included Umme Ammara, Muhammad Shehryar, Ansa Liaqat, Lainata Batool, Samreen Fatima, Bisma Irfan, Kashmala Mumtaz, Maryam Noor, Mahnoor Shahzadi, Irha Fatima, Haider Ali, Manahil Fatima, Noor Fatima, Amina Arif, Usman Ramzan, Ishaml Sultan, Noor Fatima, Urooj Fatima, Fazilat Naz, Manahil Javed, Jaweria Wahid.
Scholarships of lacs of rupees were awarded to students. The ceremony was attended by Director Training Rashid Hameed Kalyami, Director Laurel Home School Dr Ali Waqar Qadri, Director Institutions and Education Board Shoaib Tahir and the staff members of Minhaj Schools.